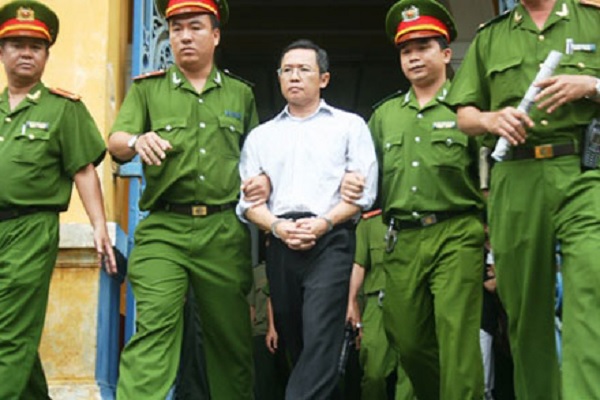 HANOI, Vietnam — Vietnamese authorities have deported a dissident after stripping him of his Vietnamese citizenship, drawing criticism from international human rights groups.
The California-based Vietnam Reform Party, or Viet Tan, said its member Pham Minh Hoang was forcibly taken from his home in southern Ho Chi Minh City on Friday evening and placed on a flight to Paris on Saturday.
Vietnam's Foreign Ministry did not immediately respond to a request for comment Sunday.
Hoang, who was a dual French-Vietnamese national, was stripped of Vietnamese citizenship last month.
"The vaguely worded decision was a thinly veiled move to silence Pham Minh Hoang for his peaceful advocacy," Viet Tan said in a statement.
The 61-year-old math lecturer was sentenced to three years in prison in 2011 for attempted subversion by posting articles on his blog criticizing the Communist government and for being a member of Viet Tan.
The government considers Viet Tan a terrorist organization.
Hoang served 17 months in prison and three years of house arrest.
New York-based Human Rights Watch said the government's moves against Hoang should be condemned.
"There is no possible justification for Hanoi's illegal, rights violating action that has suddenly and harshly split a man from his wife and his family," Human Rights Watch said in a statement Sunday. "By effectively forcing Pham Minh Hoang into indefinite exile, the Vietnam government has demonstrated its readiness to violate its citizens' human rights however it deems necessary to preserve its political power."
International human rights groups and some Western governments have criticized Vietnam for jailing people for peacefully expressing their views, but Hanoi says only law breakers are put behind bars.