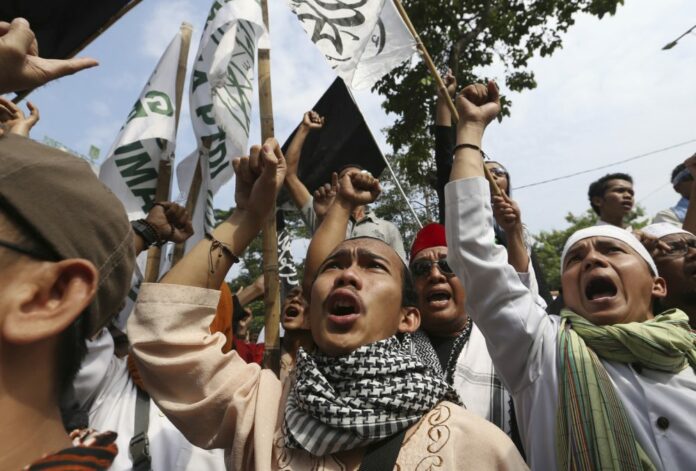 JAKARTA — Indonesian police are investigating allegations of blasphemy and hate speech against the youngest son of President Joko "Jokowi" Widodo.
Police plan to summon Kaesang Pangarep for questioning after receiving a complaint about a video uploaded to YouTube in May, Jakarta police spokesman Argo Yuwono said Thursday.
The nearly three-minute video entitled "Ask Daddy for a Project" — a reference to children of politicians who seek business favors — includes criticism of Indonesians who during recent sectarian tensions in the Muslim-majority nation declared they would refuse funeral rites for those who supported non-Muslims as leaders.
Indonesia's draconian blasphemy law, which allows for sentences of up to five years in prison, is often used to attack minorities and political foes.
The former governor of Jakarta, a minority Christian, is serving a two-year prison sentence for blasphemy after being sentenced in May following months of protests against him by Islamic hardliners.
The complainant, Muhammad Hidayat, a resident of Jakarta satellite city Bekasi, said in his report to police that Kaesang also humiliated villagers by describing those he criticized for intolerant attitudes as "countrified."
Kaesang, 22, is currently in Germany with his father who is on an official visit.