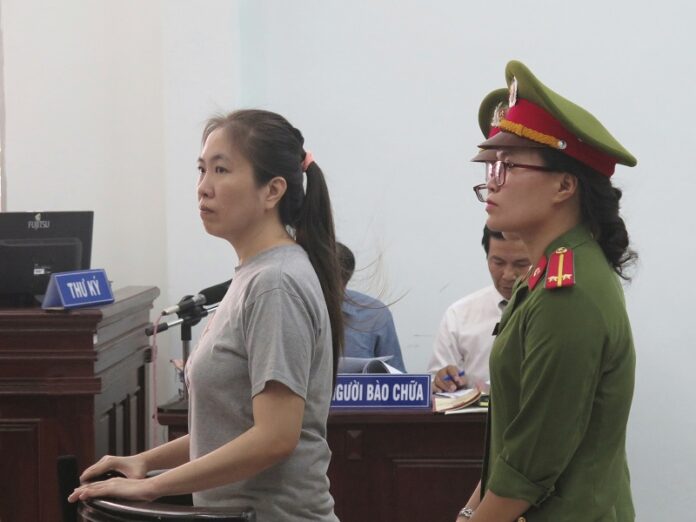 HANOI — A writer, a Protestant pastor and two other activists have been arrested on charges of attempted subversion as Vietnam's communist authorities continue to show no tolerance of dissent.
The four had all served previous jail sentences for anti-state convictions and are connected to a lawyer arrested two years ago. The Ministry of Public Security said in a statement on its website that the four were taken into custody on Sunday.
They are Pham Van Troi, 45, from Hanoi; Nguyen Bac Truyen, 49, from Ho Chi Minh City; freelance writer Truong Minh Duc, 57 from Ho Chi Minh City; and Protestant pastor Nguyen Trung Ton, 45 from the northern province of Thanh Hoa.
They were connected to lawyer Nguyen Van Dai who was arrested along with activist Le Thu Ha in December 2015. Dai himself was convicted of spreading propaganda against the state and sentenced to four years in prison in 2007.
The activists, however, now face much more serious charges of activities that aim at "overthrowing the people's administration," an offense that carries up to death penalty.
Despite sweeping economic reforms launched three decades ago that opened up the communist-ruled country to foreign trade and investment, Vietnamese authorities maintain tight control on society and the media and tolerate no challenges to the Communist Party's monopoly on power.
Their arrests came a month after the two activists were given harsh sentences for anti-state propaganda.
Last week, activists Tran Thi Nga was convicted of spreading anti-state propaganda and sentenced to nine years in prison and prominent blogger Nguyen Ngoc Nhu Quynh, who was also known as Mother Mushroom, was convicted of the same charges and given 10 years in jail a month ago.
The U.N. Human Rights Commission, some Western governments as well as international human rights groups have criticized the convictions on what they say vaguely worded charges and have urged Vietnamese government to release the two.
Hanoi has maintained that there are no political prisoners in Vietnam, only law breakers are put behind bars.