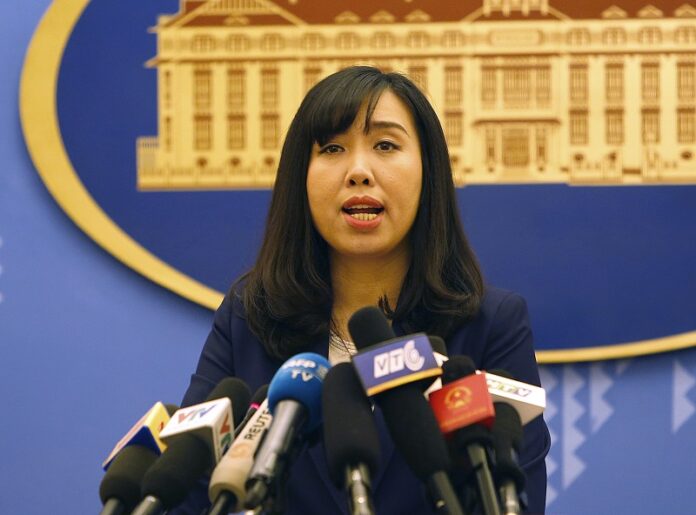 HANOI — Vietnam said Thursday that it regretted comments by the German Foreign Ministry accusing Vietnamese intelligence services of kidnapping a former Vietnamese oil executive who's wanted back home on embezzlement charges.
German authorities believe Trinh Xuan Thanh was snatched in Berlin and gave the Vietnamese intelligence attache 48 hours on Wednesday to leave the country.
Thanh faces embezzlement charges, which carry the death penalty. He had sought asylum in Germany but his application had not been processed yet while Vietnamese authorities sought his extradition.
Vietnamese Foreign Ministry spokeswoman Le Thi Thu Hang told reporters that the comments were "very regrettable" and that Thanh turned himself in to police in Vietnam on July 31.
"Vietnam always attaches importance to and wishes to develop strategic relations with Germany," she said, without elaborating.
Thanh, 51, disappeared in July last year after he was initially accused of mismanagement at a subsidiary of national oil and gas giant PetroVietnam, resulting in losses of some UDS $150 million. Vietnamese police issued an arrest warrant in September. In March, police opened an investigation into embezzlement over his alleged involvement in a property development project.
Thanh was chairman of PetroVietnam Construction Joint Stock Corporation until 2013, when he was appointed to several senior government positions, including vice chairman of Hau Giang province in the southern Mekong Delta.
He was elected to the National Assembly in May 2016, but was dismissed from the Communist-dominated legislature before its first session the following month. He was also stripped of his Communist Party membership.
Vietnam's ambassador to Germany was summoned to the Foreign Ministry on Tuesday and was told that Germany demanded that Thanh be returned so that the asylum and extradition proceedings could be conducted properly.