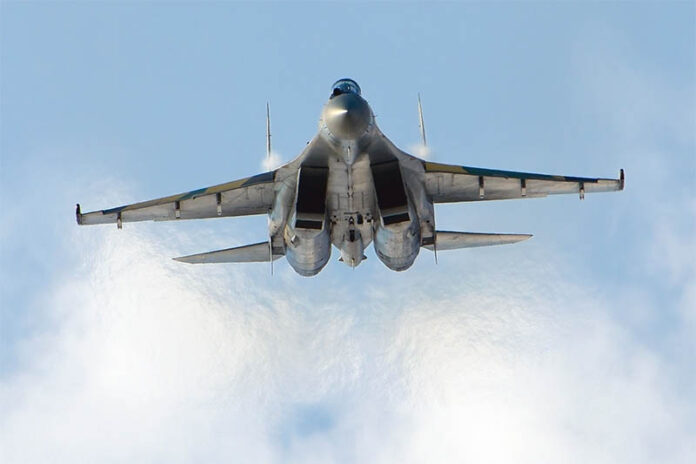 JAKARTA — Indonesia said Monday that it will barter coffee, palm oil and other commodities for 11 Russian-made Sukhoi fighter jets, calling U.S. and European sanctions against Russia an opportunity to boost the Southeast Asian nation's trade.
Indonesian Ministry of Trade spokesman Marolop Nainggolan said that a memorandum of understanding for the barter was signed Aug. 4 in Moscow between Russia's Rostec and PT. Perusahaan Perdagangan Indonesia, both state-owned companies.
In a statement, Indonesian Minister of Trade Enggartiasto Lukita said the deal would be realized soon. Coffee, tea, palm oil and defense equipment will be exchanged for the Sukhoi Su-35 jets, he said. No value for the barter was announced.
Indonesia already operates 16 Sukhoi jets, making its first purchase in 2003 while the country was subject to a U.S. embargo on arms sales due to the military's human rights abuses.
Trade between Russia and Indonesia, the largest economy in Southeast Asia, has tumbled since 2012, but Lukita said the wide-ranging European Union and U.S. financial and trade sanctions against Russia are an opportunity for Indonesia to revive trade through barter deals in other industries.
"This is an opportunity that should not be lost from our grasp," he said.
The Indonesian defense ministry said earlier this month that the Sukoi deal had been finalized but didn't reveal on what terms.
Story: Ali Kotarumalos