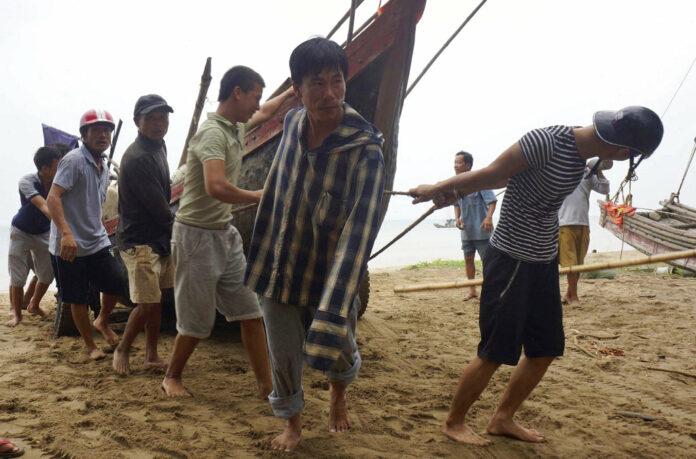 HANOI, Vietnam — The death toll from Typhoon Doksuri has risen to at least nine, with four people still missing since the storm hit Vietnam last week.
The Vietnam Disaster Management Authority said Sunday the typhoon that battered the central coast on Friday also injured 112 people and destroyed or damaged more than 150,000 houses in six provinces.
Some 528,000 households still did not have electricity as of Sunday. The typhoon also caused destruction of infrastructure, agriculture and fisheries.
The disaster management authority said some 31,000 soldiers and police were mobilized to help residents in three hard-hit provinces.
The Southeast Asian country of 93 million is vulnerable to tropical storms with its long coastline on the South China Sea. Flooding and storms kill hundreds of people each year in the country each year.