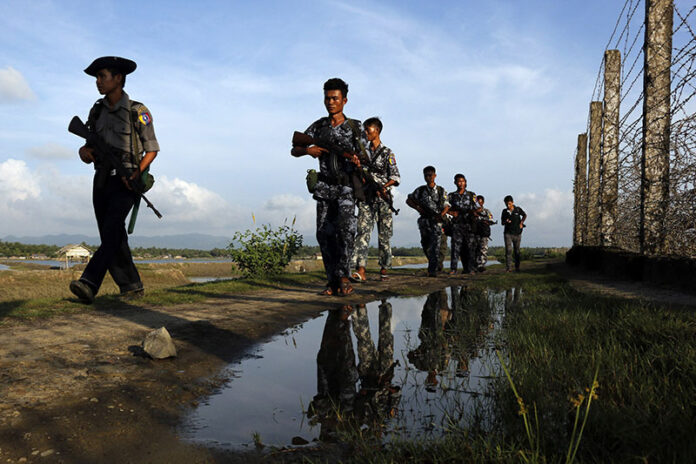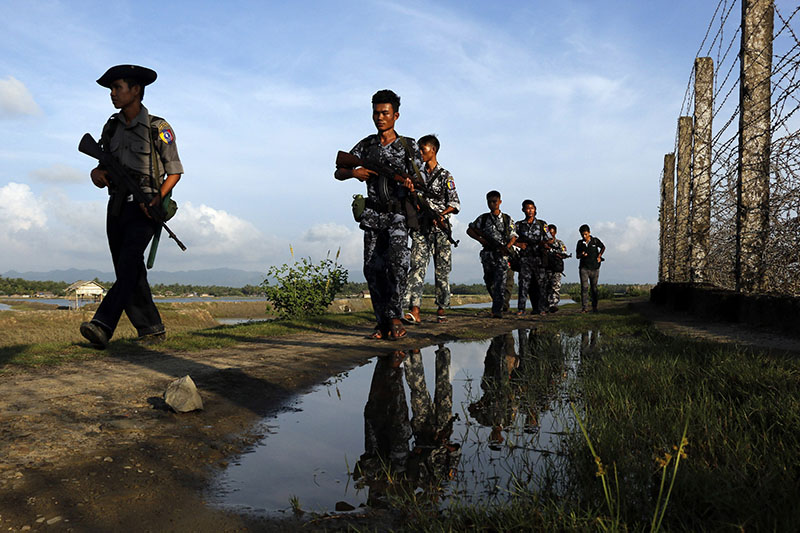 BANGKOK — Six Myanmar soldiers were wounded in an insurgent attack in northern Rakhine state, where government troops have been accused of "ethnic cleansing" that forced hundreds of thousands of Rohingya Muslims to flee into Bangladesh, officials said.
The military said in a statement on the commander in chief's Facebook page that the attackers were from the Arakan Rohingya Salvation Army, the militant group blamed for attacks on police posts in August that prompted the crackdown that left thousands of Rohingya dead and more than 650,000 displaced.
On Friday, more than 20 insurgents used homemade bombs to attack a truck transporting troops from Taungpyo township in northern Rakhine, the government said in a separate statement on its Facebook page.
Six soldiers were taken to a military hospital, border guard police official Sann Oo said by phone Saturday.
In the past, the military has retaliated against Rohingya villages following such attacks.
The United Nations' top human rights official in September described the Myanmar army's crackdown against the Rohingya Muslim minority as "a textbook example of ethnic cleansing."
The United States also declared the violence against Rohingya Muslims to be "ethnic cleansing" and President Donald Trump's administration announced on Dec. 21 that it sanctioned the country's Maj. Gen. Maung Maung Soe, who until recently was in charge of security operations in Rakhine.
Myanmar's military released a report in November saying an internal investigation had absolved its forces of wrongdoing including allegations of rape and killings.