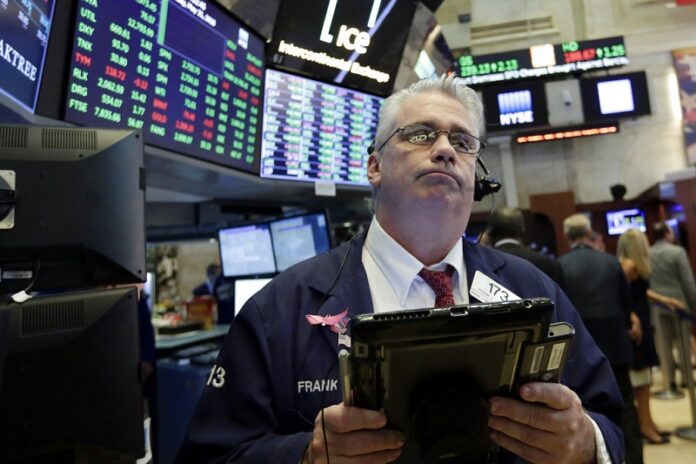 BEIJING — Asian markets were mostly lower Tuesday after Wall Street gained as Italy moved toward forming a euroskeptic-led government.
Keeping Score: Thailand's SET was trading at 1,768.51 Tuesday morning. The Shanghai Composite Index declined 0.2 percent to 3,208.20 and Sydney's S&P-ASX 200 lost 0.7 percent to 6,039.20. Tokyo's Nikkei 225 edged up 4 points to 23,005.25. Markets in Hong Kong and South Korea were closed for holidays. Benchmarks in New Zealand, Singapore and Malaysia also declined.
Wall Street: Industrial and technology companies led gains after Washington and Beijing appeared to make progress in trade talks. The Dow Jones industrial average rose 1.2 percent to 25,013.29. The Standard & Poor's 500 gained 0.7 percent to 2,733.01 points. The Nasdaq composite added 0.5 percent to 7,394.04. Boeing Co. gained 3.6 percent and construction equipment maker Caterpillar rose 2.1 percent. General Electric Co. rose 1.9 percent after announcing its train engine division will combine with railroad equipment maker Westinghouse Air Brake Technologies.
US-China Trade: Treasury Secretary Steven Mnuchin said the United States postponed its proposal to raise tariffs on Chinese goods worth up to USD$150 billion. That helped ease investor concerns the two biggest economies might be headed for a trade war. President Donald Trump is threatening the tariff hike over complaints Beijing steals or pressures foreign companies to hand over technology. The two sides gave no indication how much progress they made toward ending their dispute and said hostilities could revive.
Italian Politics: The euroskeptic 5-Star Movement and the right-wing League identified a 53-year-old law professor with no political experience as their pick to become Italy's next premier. League leader Matteo Salvini called the candidate, Giuseppe Conte, an expert in trimming bureaucracy, "which is what many companies are asking for." The prospect of a 5-Star-League government has weighed on markets. Their agenda includes pension changes, a minimum salary for struggling Italians and a flat tax. Economists and European Union policymakers worry that will increase Italy's debt burden.
Energy: Benchmark U.S. crude gained 21 cents to $72.56 per barrel in electronic trading on the New York Mercantile Exchange. The contract jumped 98 cents on Monday to close at $72.35. Brent crude, used to price international oils, rose 18 cents to $79.41 per barrel in London. It added 71 cents the previous session to $79.22.
Currency: The dollar declined to 110.98 yen from Monday's 111.03 yen. The euro edged down to $1.1783 from $1.1791.
Story: Joe McDonald