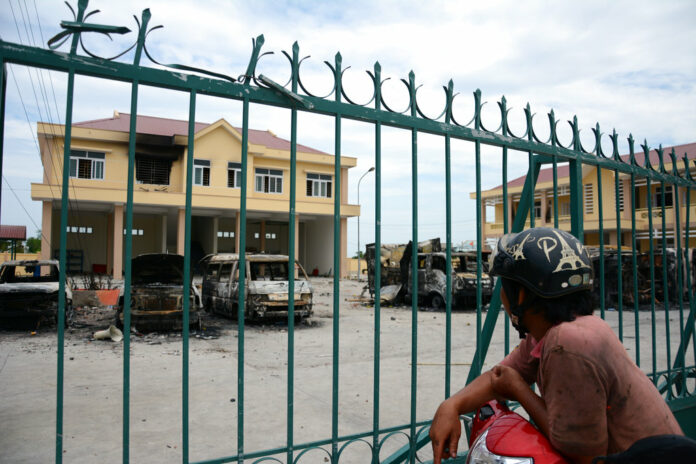 HANOI — An American citizen of Vietnamese descent has been detained in Vietnam after joining a protest over a controversial draft law on special economic zones that protesters fear would favor Chinese investors.
Family and friends said in a statement that Will Nguyen "was beaten over the head and dragged into the back of a police truck" after police moved to break up the protest on Sunday in Ho Chi Minh City.
The statement issued Thursday said Nguyen was taken to a police station, but his current health condition and whereabouts are unknown.
Vietnam's Foreign Ministry spokeswoman Le Thi Thu Hang told reporters at a regular press briefing that Nguyen was "being held for disturbing public order."
The U.S. Embassy in Hanoi said in a statement that it was aware of media reports that a U.S. citizen had been detained and said it would offer assistance. It declined further comment, citing "privacy concerns."
The statement from his friends and family said Nguyen was visiting Vietnam ahead of his graduation from a master's degree program at the University of Singapore.
A video from the protests shows Nguyen with blood on his face and being dragged by a group of men. He is later shown standing on the bed of a police pick-up truck.
Hang said that there was no use of force and that consular visits were being arranged.
Demonstrations against the proposed law took place Sunday throughout the country.
State media have reported that police in the south central province of Binh Thuan had initially detained more than 200 people for disturbing public order, most were released after committing not to repeat their actions, but 12 remain in police custody for questioning.
The National Assembly voted Monday to delay passage of the legislation until the next session in October to allow more research.