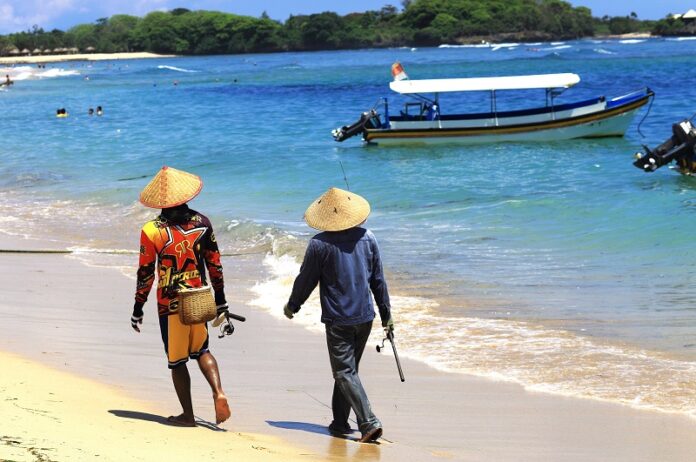 JAKARTA — An Australian graduate student whose honeymoon plans in Indonesia included a cultural festival in the insecure Papua region says she's being deported after officials accused her of being a journalist.
Belinda Lopez told The Associated Press she was detained on arrival in Bali on Friday and has been informed she'll be deported on a 10pm flight Saturday.
She said immigration officials wanted to know if she was a journalist and repeatedly asked her if she had "done something bad to Indonesia."
Almost a decade ago she was an editor for English-language newspapers in Jakarta, Indonesia's capital, and has produced podcasts for Australia's state broadcaster. A freelance journalism site says she won awards in 2012 and 2013 for reporting, including a report on juvenile incarceration in the U.S.
She is currently a PhD student at Sydney's Macquarie University, studying the cultural experiences of migrants to Java, Indonesia's most populous island. Being deported is "devastating," Lopez said.
"It's the first place I moved to as an adult, have visited so many times since, to learn the language and to visit people who have become some of my best friends in the world," she said in a WhatsApp message.
Her holiday plans included the Baliem festival in the easternmost Papua region that Indonesia strictly polices and restricts foreign journalists and diplomats from visiting.
A pro-independence insurgency has simmered in the Melanesian region since it was annexed by Indonesia in the early 1960s. Indonesia's police and military are frequently accused of human rights abuses in Papua. A recent Amnesty International report documented 95 unlawful killings by security forces in Papua since 2008.
Lopez said she was refused a visa renewal two years ago in Papua because officials suspected she was a journalist. At that time they said she couldn't re-enter Indonesia for six months, according to Lopez.
The head of the Immigration Office at Ngurah Rai airport in Bali, Amran Aris, said Indonesia's military had added Lopez to a government blacklist as a "covert journalist."
He said he couldn't give other details because it's a state secret.
"We only carry out the duties as her name is listed on the government's blacklist, so we have to refuse her entry," Aris said.
Story: Stephen Wright