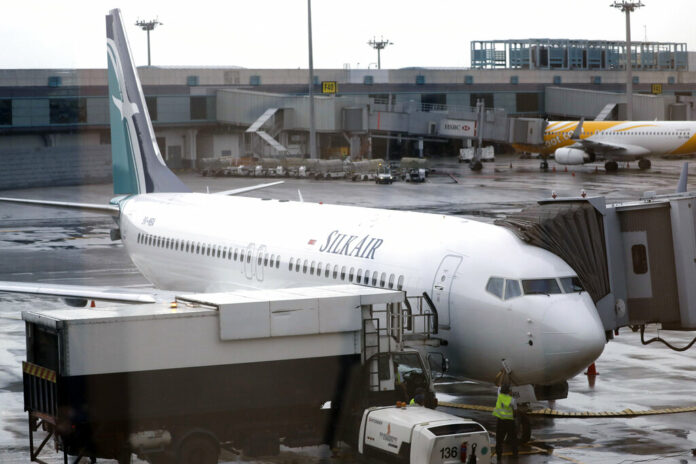 SINGAPORE — Singapore's civil aviation authority says it has temporarily banned all Boeing 737 Max planes from entering and leaving the country.
It noted in a statement on Tuesday that there have been two fatal accidents involving the aircraft in less than five months. Sunday's deadly crash of an Ethiopian Airlines 737 Max 8 killed all 157 people on board.
The authority said the suspension starting later Tuesday will be "reviewed as relevant safety information becomes available."
The suspension will affect SilkAir, a regional carrier that's wholly owned by Singapore Airlines. It has six Boeing 737 Max 8 planes.
The authority said that flights to Singapore by China Southern Airlines, Garuda Indonesia, Shandong Airlines and Thai Lion Air will also be affected.