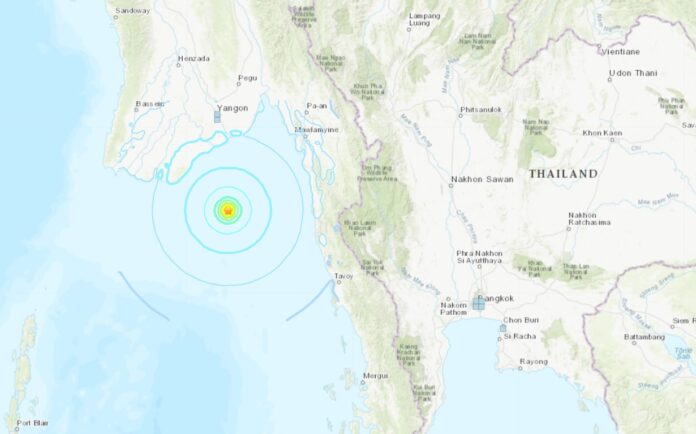 BANGKOK (AP) — An earthquake was recorded off the southern coast of Myanmar on Monday with tremors also felt in Thailand, but there were no immediate reports of major damage.
The 5.1 magnitude quake was recorded about 152 kilometers (95 miles) south of Yangon, Myanmar's biggest city, at 10 kilometers (6 miles) below the surface at 8:10 a.m., according to Myanmar's meteorology department.
Thailand's meteorological department reported the earthquake as 6.0 magnitude at 8:40 a.m. and said tremors were felt in the capital Bangkok and nearby Nonthaburi province, about 450 kilometers (280 miles) from the epicenter.
The United States Geological Survey measured the earthquake at 5.6 magnitude.
Different agencies often have different preliminary measurements for earthquakes.
Many people in high-rise buildings in Bangkok reported feeling the tremors for 15 to 30 seconds, according to the public report section of the Thai government's Earthquake Observation Division website.
There were no immediate reports of any significant damage or casualties.