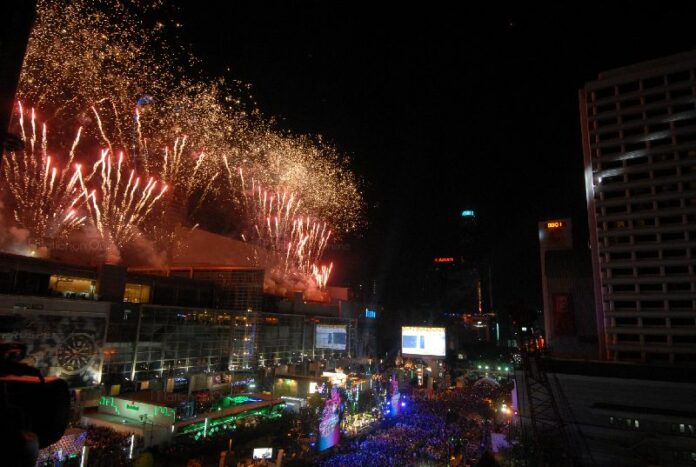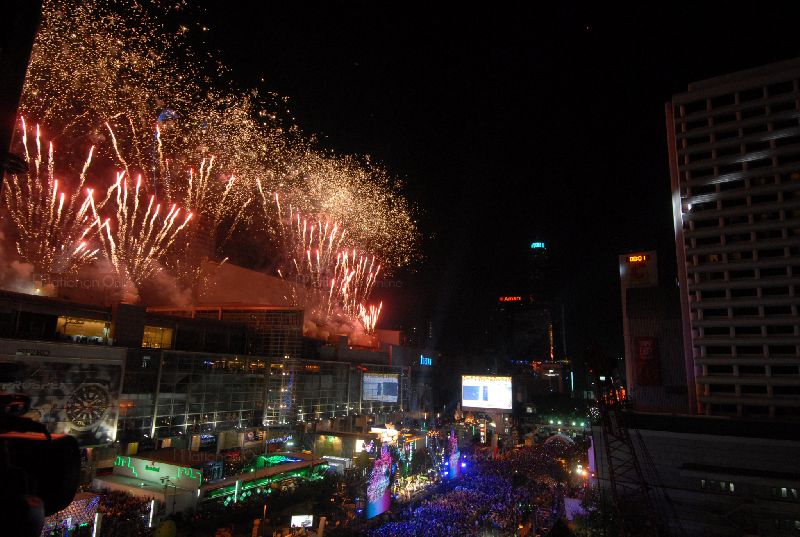 BANGKOK — The most popular place to celebrate New Year's Eve has canceled its big, bright annual party.
CentralWorld will not host its New Year Eve's countdown party, Parin Malakul Na Ayutthaya of Central Pattana PLC said Wednesday. The event usually draws tens of thousands of revelers who crowd Ratchaprasong intersection to ring in the New Year.
CentralWorld is also joining two other venues – Asiatique The Riverfront and Sathorn Square – in canceling their beer gardens and music performances through the end of November, according to Edmond Neo Kim Soon of Thai Beverage.