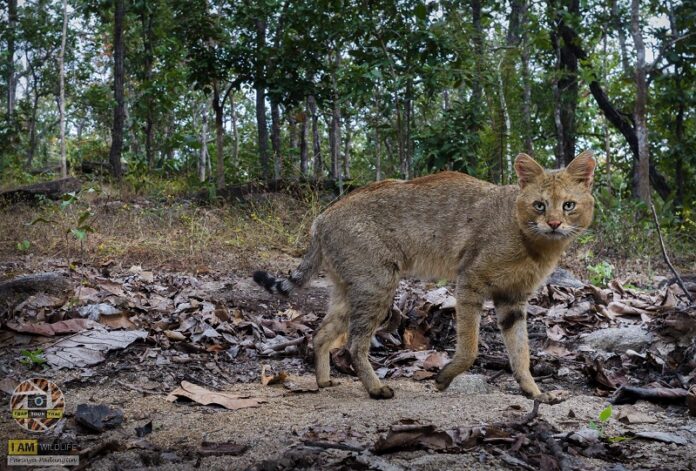 CHIANG MAI — Two swamp cats were found to be alive and well in a northern wildlife sanctuary more than 40 years after they were thought to have gone extinct from Thailand, wildlife officials announced Thursday.
The male and female swamp cats were captured on film late last month in the Omkoi Wildlife Sanctuary by freelance photographer Parinya Padungtin, who traveled along on patrols there for over a month, according to Thanya Netithamkul, director of the National Parks Department
The medium-size cats were last reported in 1976, Thanya said, with no evidence they remained until two weeks ago.
Another picture of a swamp cat was posted online by Parinya on Wednesday, recording the last time he saw the creature.
"A 'swamp cat of Omkoi' came into my Camera Trap for the last time at 3:50am on Jan. 29. It was dark at night. Cold weather, clear skies without clouds and stars were sparkling …" Parinya wrote. "The good news is that I tried to look for its penis, but its face was sweet, I think. I guess it's a female swamp cat."
He said that raised hopes of the rare species repopulating.