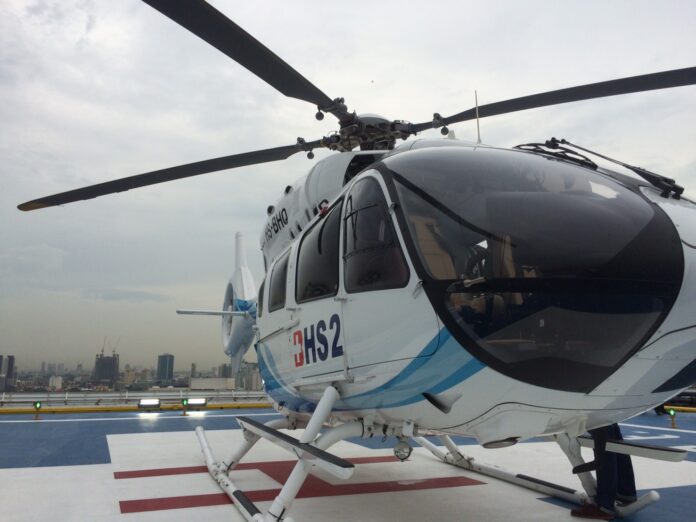 BANGKOK — A top aviation official pledged Friday to amend current regulations to increase medical evacuations by air, which experts say could save many lives.
Amendments will allow private hospitals to fly more helicopter emergency medical services, or HEMS, with faster takeoff clearance and more flexibility in flight routes, Chula Sukmanop announced. The process is expected to be wrapped up later this year.
"Most of the regulations can be issued by myself," the Civil Aviation Authority of Thailand chief said. "It could be a New Year's gift to the Thai people."
Medical personnel evacuating critically ill patients or victims of serious accidents by helicopters, known as the "Sky Doctors" program, began operating in 2009. However, experts said the effort has long been hampered by aviation law limitations.
Under current regulations, private helicopters can only fly from one airfield to another, and they must stick to pre-approved flight plan by the authorities. Although exceptions can be made, like in case of medical emergency, operators must seek approval from officials first, therefore delaying the crucial time that could reach the patients.
"When the first private helicopter flight took place, do you know how long it took to get permission? Seven days," National Emergency Medical Services director Atchariya Pangma said today. "Then we negotiated it down to one day. Nowadays it usually takes between 30 minutes and one hour."
Most critical patients must get help within 60 minutes, known as "the golden hour" among ER staff, added Atchariya, whose agency coordinates emergency responses throughout the country.
State-run aircraft, like those operated by the armed forces, can take off and land wherever and whenever their agencies require. They fly a majority of the HEMS flights each year, but they are not always fully equipped with necessary medical instruments, Atchariya said. For instance, the police bought their first fleet of helicopter ambulances just last year.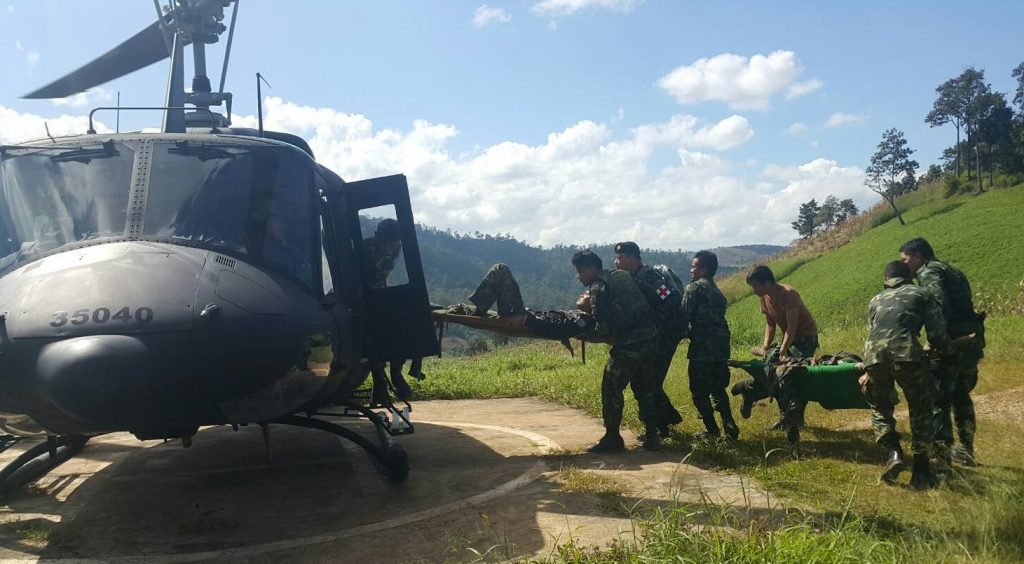 Indeed, the technology is so new in Thailand that Chula, the person in charge of all aviation affairs, said he has never seen a helicopter solely dedicated to medical services.
"I only have seen them in movies!" he said with a laugh.
Because of regulatory hassles – and cost – involved in the operation, only one private hospital is capable of helicopter evac so far: Bangkok Hospital downtown on Sukhumvit Road.
A top EU transport official also called on Thai authorities to loosen the laws and encourage HEMS, as it can provide quick help to victims of road accidents in regions far away from city centers.
"Helicopters are infrequently used to land as close as possible to accident locations," EU Mobility and Transport chief Henrik Hololei said at the news conference. "Too many people die on Thai roads. As you know, accidents can take place anywhere."
He said experts from the European Union would help advise the Thai aviation authority in rewriting the regs.
Although helicopter evac now mostly takes place in rural and mountainous regions – 125 such missions took place in Mae Hong Son alone in the past decade, more than all provinces combined – officials suggested urban areas like Bangkok are on the horizon.
Traffic in the capital city means ambulances take up to an hour to reach patients or accident victims, while a helicopter flight can do so in 10 minutes, said Manop Hangkasri, head of the aviation authority's helicopter division.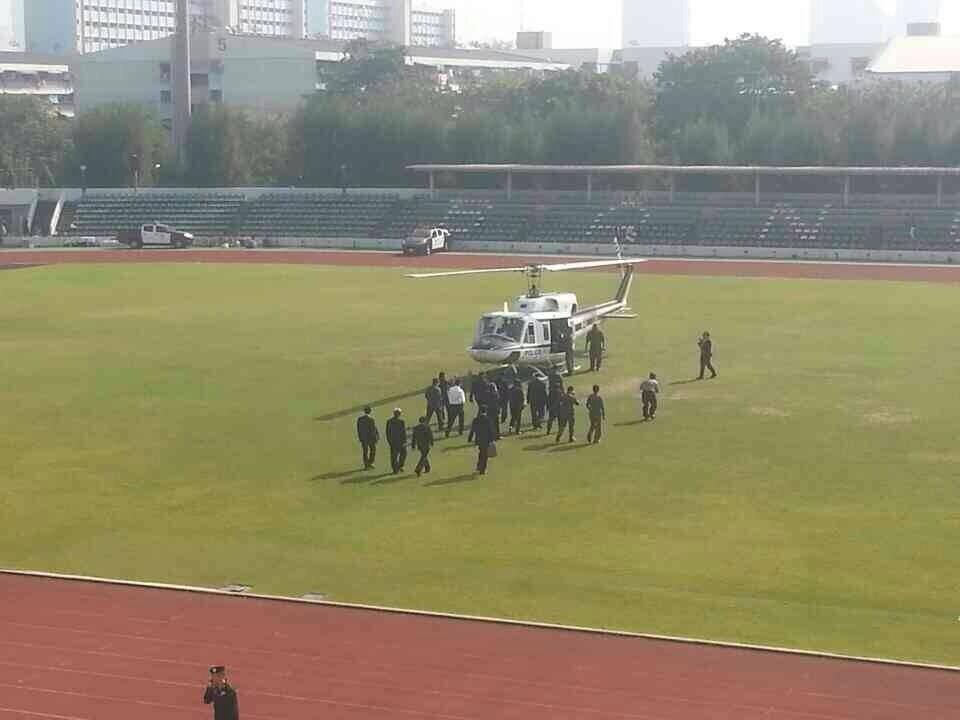 The idea isn't far fetched, according to Pornthep Saeheng, chief of Erawan Center, which oversees a network of emergency services in the capital.
Pornthep said his center has rehearsed medevacs on expressways; their imaginary scenarios involve serious accidents that rendered roads impassable entirely.
Helicopter evacs also took place at the height of a street battle between police and anti-government protesters in December 2013, he said.
However Pornthep believes that ambulances will remain the most viable method of medical rescues, citing their high number, low maintenance costs and ever-shrinking response times thanks to growing understanding of motorists.
"Even though there's lot of traffic, the service still works," Pornthep said. "Recently, the trend of making way for ambulances has really caught on."