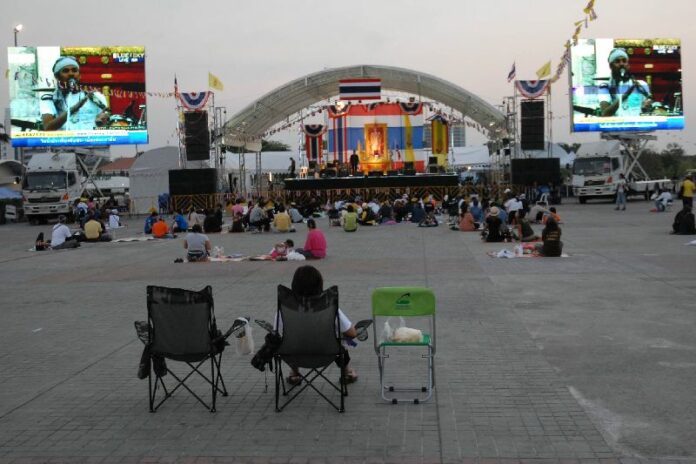 (5 December) In spite of the ongoing political crisis which has affected Thailand′s tourism industry and other revenues, a number of Thai property developers is enjoying greater ties with investors from East Asian nations.
Thailand′s economy has been taking great tolls from the prolonged anti-government protests, which turned violent last week and only experienced a calming lull in recent days. Officials have previously revised the nations? projected economic growth, and warned that the damage could worsen if the protests continued in longer period of time.
But many investors based in China, Japan, Singapore, Hong Kong SAR, and South Korea are attracted by Thailand′s competitiveness as the kingdom is set to enter ASEAN Economic Community (AEC) with other neighbours in the Southeast Asia by 2015, Prachachat reported.
For instance, Mr. Sukit Traiwanapong, Vice President in International Department of the Thai Real Estate Association, said many Chinese investors are keen to invest in major tourist attraction sites, such as Phuket and Pattaya, in big projects such as condominiums, hotels, and commercial properties.
After meeting with investors and officials from China's Gu?ngzh?u province and Macao, including a former Vice Chinese Premier, Mr. Sukit said that Chinese firms are likely to spend no less than 10 billion USD (approximately 4 trillion THB) in Thai's property market and are looking for 16-48 Hectare beach-side lands.
"Chinese investors are looking for Thai partners as their government is promoting overseas investment." said Mr. Sukit, who also added that "Thai law is clearer than those of Myanmar, and the property in many cities are cheaper than those in Singapore or Rangoon."
Mr. Ponnarit Chuanchaisit, President of the Thai Real Estate Association, added that the Association had met with the Macao Real Estate Association, and had an in-depth conversation about the investment in Phuket.
"They believe that Thai property developers are open toward joint investment. They also enjoy the environment in Phuket and believe that they have the main customers group from their homeland to visit the area." Said Mr. Ponnarit.
Meanwhile, a representative from Colliers International Thailand Property Consultants and Real Estate Advisors, also told Prachachat correspondent that the company had been in contact with investors from Japan, China, Hong Kong, Singapore, and South Korea.
Reportedly, these investors are inquiring about the investment in hotel, factories and cargo businesses both in long term and as joint-partners in various projects.
"The foreign Investors had arranged the budget of at least 200-2,000 million baht" said Colliers' representative, "I have personally met with 3-4 Japanese investors who are currently trying to strike deals with their Thai counterparts".
For comments, or corrections to this article please contact: [email protected]
You can also find Khaosod English on Twitter and Facebook
http://twitter.com/KhaosodEnglish
http://www.facebook.com/KhaosodEnglish