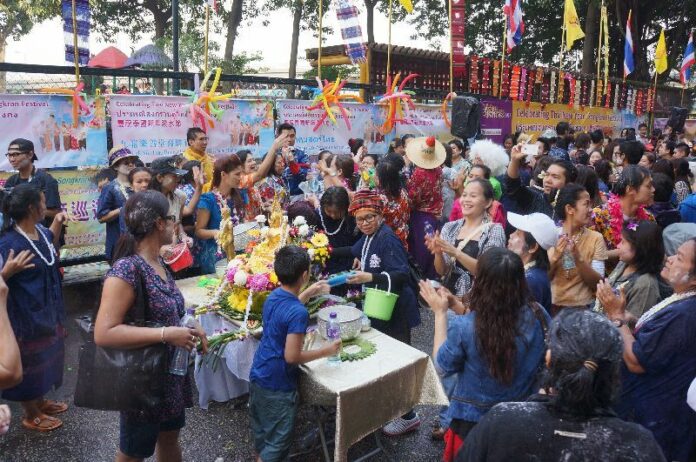 (21 March) The Tourism Authority of Thailand will launch a PR offensives to convince tourists from Hong Kong to return to Bangkok, a top official said.
TAT Director Thawatchai Arunyik complained that incoming tourism from Hong Kong has drastically decreased after the government imposed the State of Emergency over Bangkok and its neighbouring provinces, prompting the authorities of the semi-autonomous region to declare a "Black Travel Alert" and urge its citizens to avoid travel to Bangkok.
According to Mr. Thawatchai, many travel insurance companies based in Hong Kong refused to insure trips to Bangkok due to the travel notice.
Ms. Thitipon Maneenet, the director of TAT's chapter in Hong Kong, added that since 80% of all tourists from Hong Kong only visit Bangkok during their trips, the Black Travel Alert meant many Hong Kongers decide to scrap travel plans for Thailand altogether.
Now that the Hong Kong authorities have scaled down the travel alert – from Black to Yellow – following the repeal of the emergency decree in Bangkok, Mr. Thawatchai hopes citizens of Hong Kong will be willing to resume their trips to the Thai capital city.
However, much work remains to be done, officials warned. Ms. Thitipon said the TAT will launch a series of advertisements designed to inform prospective tourists in Hong Kong about alternative destinations in Thailand, such as Chiang Mai, Samui island, and Phuket, while Mr. Thawatchai said the TAT will also organise exhibitions in Hong Kong about Thailand's various tourist destinations.
Speed is critical, officials said, as the TAT is hoping to restore the confidence of foreign tourists around the world before the celebration of Songkran (traditional Thai New Year) Festival in April.
Mr. Somsak Pureesisak, the Minister of Tourism and Sports, added that he would convene a meeting between TAT and relevant authorities to resolve problems related to travel insurance for Hong Kong tourists in Thailand.
Meanwhile, officials said they are expecting only 28 million tourists to visit Thailand this year – slightly lower than the previously-projected number of 31.1 million tourists – due to ongoing political crisis.
In the first 2 months of 2014 alone, the number of foreign tourists arrivals in Thailand has already decreased by 4.1%, according to official records.