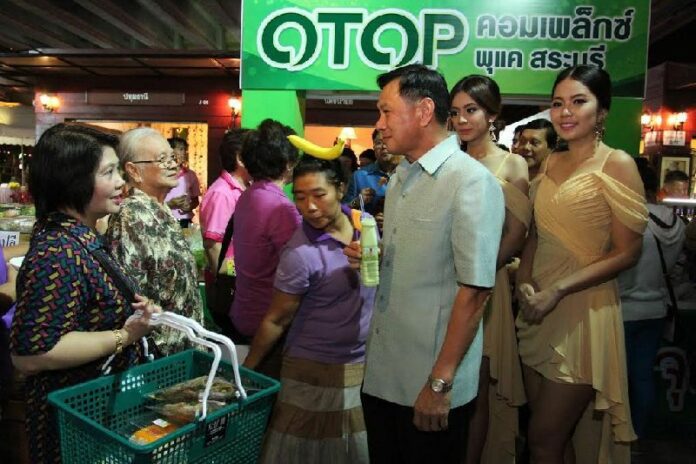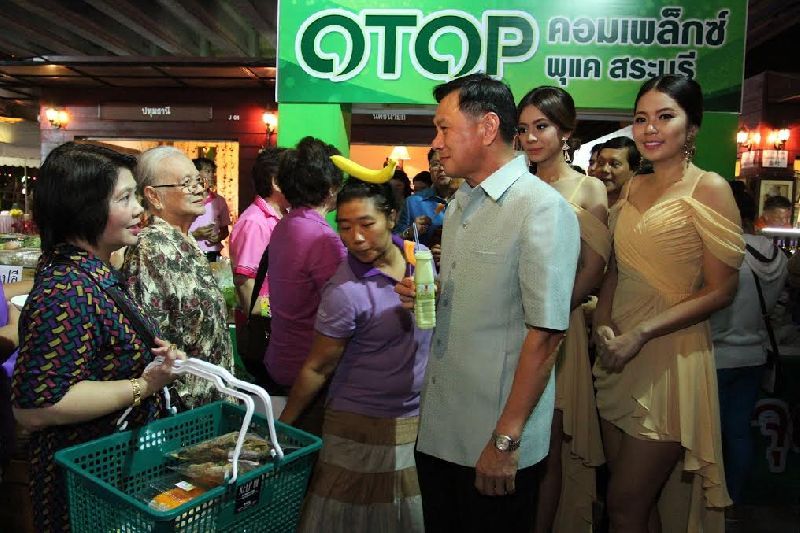 (9 April) Shoppers can now browse for local goods produced by local communities across Thailand at state-sponsored shops under expressways in Bangkok.
Located under Ram Intra – Ploenchit – Silom Tollway in central Bangkok, these OTOP (One Tambon One Product) shops have been constructed by the Department of Community Development and opened to the public today.
The shops feature "quality items" such as foods, beverages, tools, accessories, clothes, and other souvenirs produced by local artisans in various Tambons (subdistricts) all over Thailand.
The OTOP program was initiated under the government of former Prime Minister Thaksin Shinawatra, and remains one of the most successful and least controversial legacies of his populist administration.
The shops under the "Under Tollway" project consist of "OTOP the Gallery" under Ploenchit expressway, the "OTOP Walking Street" under Silom section of the expressway, and the "OTOP Avenue" located just below Ram Intra tollway. All of the shops are operated daily from 10.00-22.00.
Each venue has been aimed to attract foreign tourists, businessmen, and office employees in their respective areas, said Mr. Pisan Prathanchawano, deputy director of the Department of Community Development, at the opening ceremony today.
Mr. Pisan said he'd like to express his sincere thanks to the Expressway Authority of Thailand, the Bangkok Metropolitan Administration, the police, and OTOP shop-owners for participating in the project.
"I believe this program will be successful if we Thai citizens support these quality Thai products," Mr. Pisan said.
Mr. Kwanchai Wongnitikorn, director of the Department of Community Development, added that since OTOP kicked off 10 years ago, the program has generated more than 80 billion baht in revenue for local communities in all regions.
He hopes the project will greatly expanded now that additional OTOP shops have been opened in prime financial districts of the capital city.
"This project will not only consider the profits and income. It will also adhere to OTOP's main principle, which is to … help develop the skills and products of the local procurers, so they can rely on their own business in a sustained manner," Mr. Kwanchai told reporters.
For comments, or corrections to this article please contact: [email protected]
You can also find Khaosod English on Twitter and Facebook
http://twitter.com/KhaosodEnglish
http://www.facebook.com/KhaosodEnglish