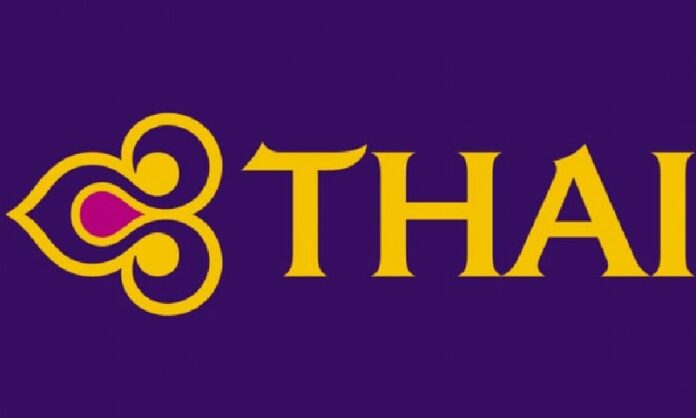 BANGKOK — Facing huge financial losses, Thai Airways is slated to "encourage" 5,000 of its employees to resign in order to save operational costs, the director airline said.
Calls for Thai Airways to either privatise or drastically reform its structure have grown steadily in recent months as the state-owned national airline continues to post massive losses in revenue.
Chokchai Panyayong, President of Thai Airways International, told Matichon yesterday that airline executives have decided to downsize the company's staff, chiefly by encouraging employees to resign or accept early retirement. These employees will receive a compensation package for their "voluntary cooperation," said Mr. Chokechai.
Mr. Chokechai said he expects the policy to help free up as many as 5,000 positions, but stressed that the cut will not be taken in an across-the-board manner.
"The adjustment will consider ability, age, and number of employees," Mr. Chokechai explained. "If a certain unit has too many employees, there must be cuts [in that unit]."
According to Mr. Chokechai, the airline has been facing bleak business prospects for the past few months: the number of incoming passengers has decreased, particularly those from China and South Korea, and Thai Airways has been unable to compete with private airline companies that have begun a fierce price-cutting race to draw customers.
Although the Emergency Decree in Bangkok was lifted last month, the number of tourists arriving in Thailand has not significantly increased, the Thai Airways president said.
Mr. Chokechai said these disadvantages have caused the airline to lose 30 million more baht in revenue than expected. He did not specify the total amount of loss.
Nevertheless, Mr. Chokechai said he remains optimistic that the company may experience positive changes once the political crisis is resolved.
"We may even manage to make small profit at the end of this year," Mr. Chokechai said.
For comments, or corrections to this article please contact: [email protected]
You can also find Khaosod English on Twitter and Facebook
http://twitter.com/KhaosodEnglish
http://www.facebook.com/KhaosodEnglish