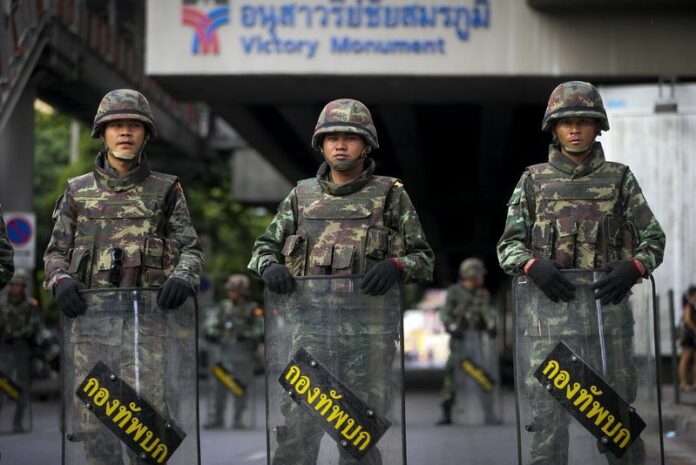 BANGKOK (DPA) — International tourist arrivals to Thailand fell almost 11 per cent last month in the wake of regular political protests and a military coup on May 22, media reports said Friday.
A total of 1,736,744 tourists visited the kingdom in May, down 10.7 per cent compared to the same period last year, the Bangkok Post reported, citing the Tourism and Sports Ministry's latest figures.
Army chief General Prayuth Chan-ocha seized power on May 22, in a move he said was aimed at ending months of street protests in the capital and political paralysis in the country.
The ruling junta put the country under martial law and imposed a curfew, which was on Tuesday lifted in the country's main beach destinations: Pattaya, Phuket and Samui.
"Business was down 22 per cent for us last month," said Luzi Matzig, director of the Asian Trails Company that specializes in European tourists.
Tourism, which accounts for about 10 per cent of Thailand's gross domestic product, was already suffering before the coup, impacted by seven months of near daily anti-government protests in the capital.
During the first five months of this year, 10,357,388 international tourist visited Thailand, down 5.9 per cent, according to Tourism Department figures. More than 26 million tourists visited Thailand in 2013.