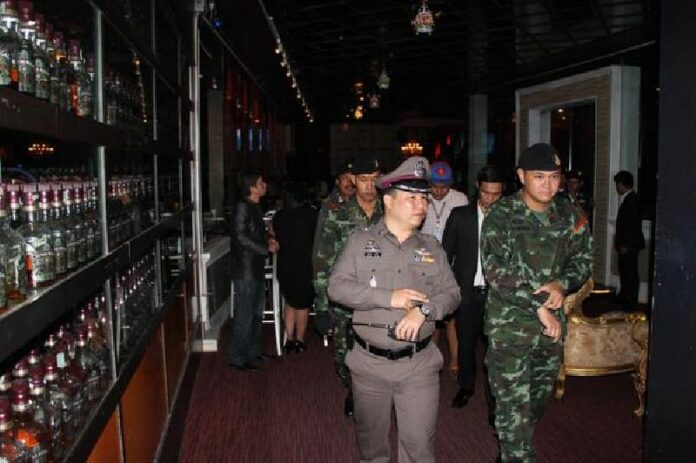 SONGKHLA – Business owners in Songkhla province are calling on Thailand's military junta to repeal martial law because of its grave damages to the tourism industry.
"Fifty percent of tourists are gone," said Somchart Pimthanapoompon, chairman of Haat Yai – Songkhla Hotel Association. "It is especially because the martial law that the government has retained for political and stability reasons. Business people understand there is still underground movement that may cause chaos, but foreign tourists are fearful of the martial law."
Somchai explained that many tourists are not coming to Thailand because insurance agencies refuse to cover their trips; under the law, security officers are exempted from liability over any damages that are caused while the law is in place.
The 100-year-old law also permits the army to to break up any protests, detain individuals and search home without warrants, censor the press, and "burn any house or thing which may be useful to the enemy."
The number of tourist arrivals in Thailand this year was already hampered by the sporadically violent anti-government street protests that paralyzed the nation's capital for six months beginning in November 2013. The military dispersed protesters after staging a coup in May, but the declaration of the martial law has failed to significantly reverse the tourism trend.
Somchai expressed concern that prolonged imposition of martial law will affect tourism in Songkhla province during its annual "High Season," which runs from November to late March.
"We have to dispel worries of tourists in time for the Thai New Year and Chinese New Year holidays, which is the period that many tourists come to Thailand," he said.
Surachai Jitphakdibodin, a top adviser of Songkhla Chamber of Commerce, similarly urged the military junta to repeal martial law, at least in tourist destinations, to help revive the tourism industry and regain confidence of travel insurance companies.
Songkhla is a popular tourist destination for Thais, Chinese, and Malays, due to its short distance from the Malaysian border.
The military junta, known formally as the National Council for Peace and Order (NCPO), says the draconian law is necessary to maintain stability in the post-coup environment. The junta has not given any indication of when the law will be repealed.
Read more: