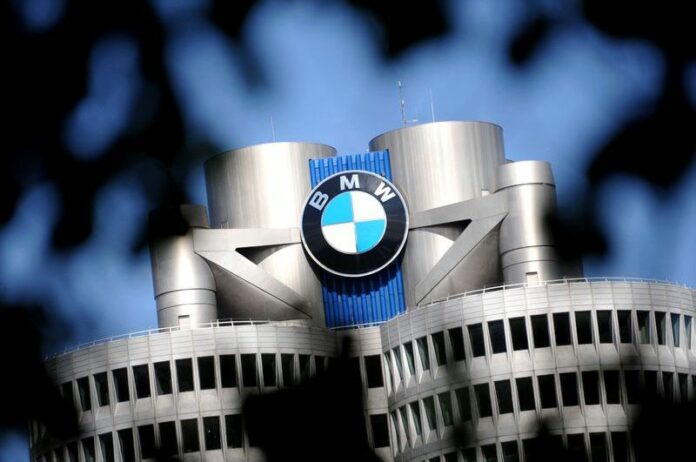 MUNICH (DPA) – German carmaker BMW announced at the weekend that it will take on a record 8,000 new workers worldwide in light of its continuing commercial success in 2015.
More than 5,000 of the new jobs will be created in Germany, according to chief human resources manager Milagros Caina-Andree.
"High demand means that we need more skilled workers in our German plants as well as our international production network," she said.
Caina-Andree's comments mark an increase on the figure cited by her colleague Manfred Schoch, deputy board chairman, in the middle of February when he spoke of 5,000 new jobs in total.
The company is particularly interested in recruiting specialists in energy-saving and alternative technologies, lightweight construction and software, she said.
"Next to classic engineers we are therefore looking for IT specialists and software developers in particular," Caina-Andree said.
Software has become a key building block for the running of cars and it has to be readily understandable by customers. "That is why it is important for us to develop our own software," Caina-Andree said.
Caina-Andree said that BMW also wants to increase the number of women working at the company. "As a technological company it isn't always easy, but the number of women choosing a career in technology is constantly growing," she said.
In 2014, BMW took on 7,000 new workers, half of them in Germany. It now employs 110,000 people worldwide.
Volkswagen has also announced that it plans to take on thousands of new workers. In 2014, it employed 594,000 workers worldwide, of whom 271,000, or 46 per cent, were in Germany.
For comments, or corrections to this article please contact: [email protected]
You can also find Khaosod English on Twitter and Facebook
http://twitter.com/KhaosodEnglish
http://www.facebook.com/KhaosodEnglish