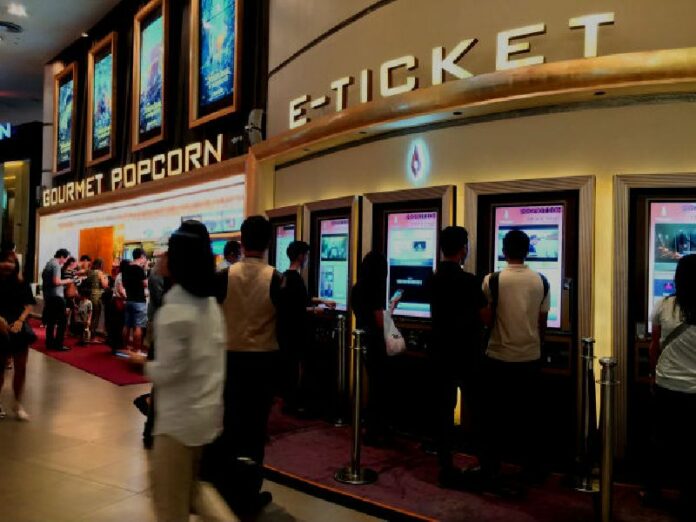 BANGKOK — Some of the ugly reality behind the business of make-believe was brought to light recently when a movie industry insider spoke out about a type of pay-to-play practice.
A broad conversation about how commercial expression is constrained by unfair and anti-competitive business practices started when someone behind a prominent film magazine shed light on a theater chain's threat to keep a small film from reaching its audience unless its small distributor bought ad space in a national newspaper.
Thida Plitpholkarnpim of Bioscope magazine plucked the thread of what would become a wider conversation about the unsavory side of the dream machine by recounting on Facebook how a distributor was pressured to buy ads in Thairath newspaper by one of the two companies which owns most cinemas.
"They used the words 'ask for your cooperation,' but if we didn't pay, they said the policy then is to limit the numbers of theatres the film will be screened," Thida said in an interview.
Thida said Thairath's full-page for promoting new films was recently bought out for resale by the nation's two largest movie houses.
Apart from a few small players, Major Cineplex PLC holds 70 percent of the theater market, while No. 2 SF Group controls the rest. They account for the lion's share of the 7 billion baht industry in 2015, according to Kasikorn Research Center.
Thida, who said she was not directly involved or affected, first raised the issue publicly earlier this month when she became aware of the small film distributor – she wouldn't say which – being asked to buy advertising by Major Cineplex.
When the distributor refused, she said, its movie ended up showing in fewer theaters at fewer times instead of projected demand and audience popularity deciding its availability.
"With this way, movies are no longer judged by audiences," she said.
Major Cineplex did not respond to requests for comment. However in a Wednesday report from BBC Thai, a company executive said since taking control of Thairath's advertising page since March 1, it has not forced any distributor to buy ad space, which costs 1,600 baht per square inch.
Two Screens to Rule Them All
While the pay-to-play allegations grabbed attention, they opened the door to complaints from filmmakers about broader industry problems they argue limit creativity and the pool of movies made in Thailand.
The balance of power between studios and theaters is tipped in the latter's favor. The studios and distributors get a small cut that tops out at 45 percent of the box office, with big studio blockbusters sometimes getting 55 percent, Thida said.
That's considerably less than the norm in some other nations. In the United States, studios get up to 80 percent or 90 percent on opening day of ticket sales after a fee for the theater's operating cost is deducted.
Studios in Thailand are also being compelled to pay cinemas a fee to subsidize their expensive switch from film to digital – even ones that didn't make the switch.
"But why would newly opened cinemas launching with digital systems since the start, such as SFX Cinema Central Rama 9, also collect this fee?" Thida said.
Independent film director Kongdej Jaturanrasamee said the wider industry problems haven't been addressed because everyone involved only sees things from their perspective.
Kongdej, who said he hasn't been affected by the ad-buying issue, said the issues raised have been around for a long time. He said part of the problem is that studios have no power to negotiate.
"They don't force us," he said. "But we want to screen at their cinemas. And since it's their cinemas, they can issue any policy."
His latest award-winning film "Snap" got distribution help from M Pictures, a subsidiary of Major Cineplex. But even that was no guarantee the film would show widely, Kongdej said, saying he the experience showed him that it's not only small, independent studios facing difficulties.
"I learned that even a small foreign movie imported by a distributor owned by Major itself also faced the same situation of decreasing showtimes after two days," he said
To be considered a genuine industry, the famed director said it must become more diverse, but he doesn't think portraying anyone as the villain is necessary to sort out the situation.
"Consumer behavior today has changed, so cinema operators are also facing their own problems," he said of audiences who increasingly opt for pirating movies at home. "No one has an advantage over the other under these circumstances."
Limited Selection
Audiences in the meantime can count on the same ghost stories and formula comedies.
Whereas mom-and-pop cinema owners once had control over selecting movies to be shown, only two companies decide what audiences can see. Thida, as a movie lover, said she worries that limits diversity and choice for audiences.
"They control the market; they decide which movies should be popular," she said. "By gaining a monopoly over the audience's taste, the audience will have no choice but to watch what has been picked for them."
Whereas Kongdej accepts that no third player will step into the market to stoke competition and filmmakers must find new ways to distribute their films, a consumer advocate said the government is not meeting its obligation to foster competition.
"It's because the government has never facilitated competition," said Kannikar Kijtiwatchakul of consumer rights group FTA Watch. "Everywhere in the world, the government subsidizes and supports small operators to start and survive."
Kannikar said the 17-year-old Trade Competition Law has never succeeded in creating a fair market, and the government has failed to see the importance of media and mass culture diversity, resulting in a limited cultural perspective.
These lead to broader social effects she said are far worse than the issues raised by Thida and Kongdej.
"Our access is limited to the same type of movies that carry some sort of same ideology," she said. "There are few chances to watch a movie with a different perspective. That's why Thais' perceptions are so narrow."
Related stories:
'Freelance' Wins Big at Golden Swan Awards