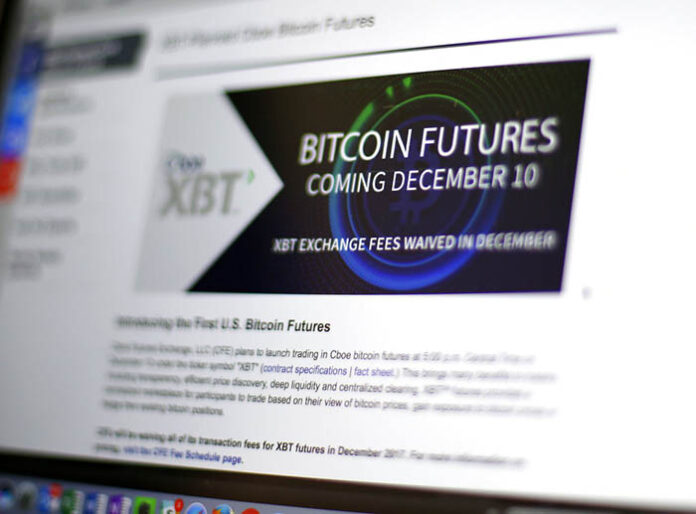 CHICAGO — Bitcoin futures are spiking in their first hours of trading.
Trading in the first-ever bitcoin futures began at 5 p.m. central time. At 9:15 CST, the futures contract that expires in January, which opened at USD$15,000 (490,000 baht), was trading at $18,010 (587,000 baht), according to CBOE Global Markets.
The CBOE's competitor exchange, the Chicago Mercantile Exchange, will start trading its own futures on Dec. 18.
Read: Here's How to Buy Bitcoin in Thailand
The price of a bitcoin has soared since beginning the year below $1,000, hitting a peak of more than $16,858 on Thursday on the bitcoin exchange Coindesk. As of 9:10pm CST, it was at $16,405.76 on Coindesk.
The traffic to the Chicago Board Options Exchange website after start of trading overwhelmed the site.
"Due to heavy traffic on our website, visitors to www.cboe.com may find that it is performing slower than usual and may at times be temporarily unavailable," the exchange said in a statement. But it said the trading in the futures had not been disrupted.
Bitcoin is a digital currency that has exploded in popularly and volatility this year. Sunday marked the first time bitcoin futures have traded on a major U.S. exchange.
The CBOE futures do not involve actual bitcoin; they're securities that will track the price of bitcoin on Gemini, one of the larger bitcoin exchanges.