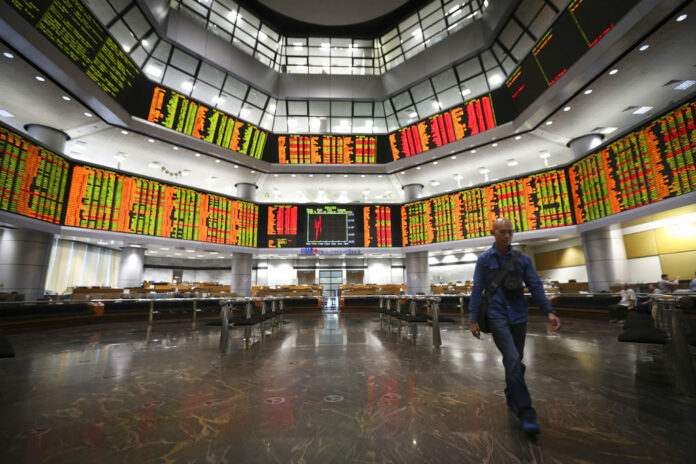 BEIJING — Asian stock markets rose Wednesday after Wall Street gained on strong corporate earnings amid U.S.-Chinese trade tensions.
Keeping Score
Thailand's SET on Wednesday afternoon traded at 1,689.43, a 0.9 percent gain. Tokyo's Nikkei 225 index gained 0.4 percent to 22,598.47 and the Shanghai Composite Index added 0.1 percent to 2,908.14. Hong Kong's Hang Seng advanced 0.8 percent to 28,893 and India's Sensex was 0.1 percent higher at 36,848.34. Benchmarks in New Zealand and Southeast Asia also advanced. Sydney's S&P-ASX 200 lost 0.3 percent to 6,243.70 and Seoul's Kospi was off 8 points at 2,272.90. Taiwan also declined.
Wall Street
Gains by technology companies and health care stocks outweighed losses in consumer goods manufacturers, retailers and other sectors. Smaller-company stocks turned sharply lower as investors weighed the impact of the Trump administration's decision to send emergency aid to farmers hurt by tariffs in a trade dispute with China. The Standard & Poor's 500 index rose 0.5 percent to 2,820.40. The Dow Jones Industrial Average gained 0.8 percent to 25,241.94. The Nasdaq composite lost 1.11 points to 7,840.77.
US-China Trade
Farmers welcomed government cash to help offset lost exports but said they would rather have President Donald Trump settled trade disputes with China, Mexico, Canada and Europe. The Department of Agriculture announced a USD$12 billion plan to pay producers of soybeans, sorghum, corn, wheat, cotton, dairy, and hogs. The USDA also will buy the surplus of commodities that would otherwise have been exported and distribute them to food banks and other nutrition programs. That will cover fruits, nuts, rice, legumes, beef, pork and milk.
Analyst Comment
Trump's comment on Twitter that "Tariffs are the greatest!" suggests "relief will be short-lived," said Vishnu Varathan of Mizuho Bank in a report. Trump's aid to farmers "points to staying the course on tariffs for now; or at least turning up the heat" ahead of possible U.S.-Chinese negotiations.
Dam Disaster
Shares of companies affiliated with SK E&C sank after the failure of a portion of a dam in Laos built by the South Korean construction company caused flooding that killed at least two people. Investors worried about potential compensation claims and damage to SK E&C's overseas business. Shares SK Discovery Co., its second-largest shareholder with a 28.25 stake, tumbled more than 11 percent to a three-year low.
Energy
Benchmark U.S. crude gained 19 cents to $68.71 per barrel in electronic trading on the New York Mercantile Exchange. The contract rose 63 cents on Tuesday to close at $68.52. Brent crude, used to price international oils, added 45 cents to $73.89 per barrel in London. It advanced 38 cents the previous session to $73.44.
Currency
The dollar gained to 111.30 yen from Tuesday's 111.17 yen. The euro declined to $1.1679 from $1.1686.