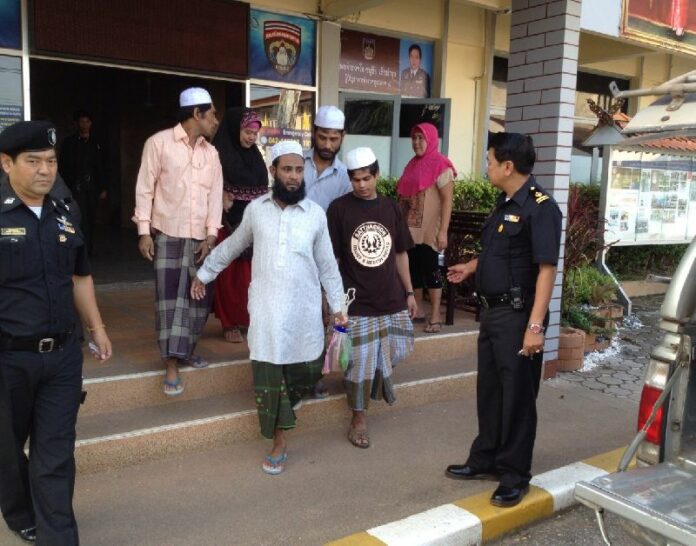 (4 October) The Immigration Bureau is sending five Rohingya refugees to Bangladesh after its authorities confirmed their citizenship.
The five, all men, were among a group of Rohingya ethnics who had fled the sectarian violence in Myanmar into the neighbouring Thailand, and were eventually arrested in Songkhla province for illegally crossing the border.
The Rohingyas had been detained in a detention centre in Nong Khai province, but later started a riot in the facility, demanding to be expatriated to a third country rather than being sent back to Myanmar where they might be subject to human rights abuses.
The violence has caused some damages to the facility, and a number of Rohingya detainees were separated to holding cells in different police stations within the province.
The Immigration Bureau said this morning that the five men who had been detained at Mueang Nong Khai Police Station will be deported to Bangladesh, as the Bureau has received notification from the Bangladeshi Consulate recognising the men′s citizenships, and requesting their transfers to their ?homeland?.
For comments, or corrections to this article please contact: [email protected]
You can also find Khaosod English on Twitter and Facebook
http://twitter.com/KhaosodEnglish
http://www.facebook.com/KhaosodEnglis