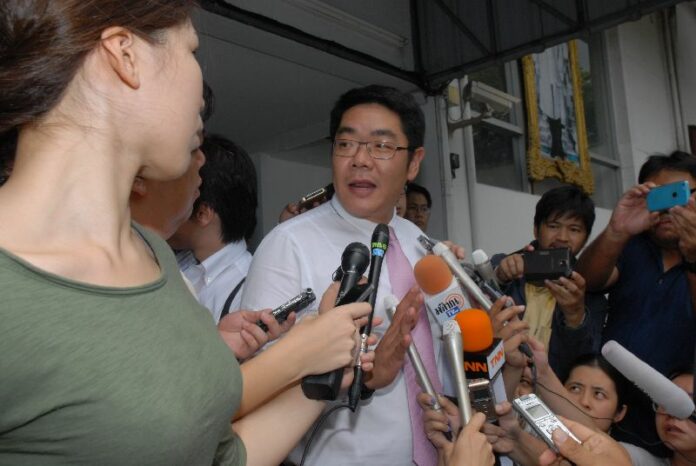 BANGKOK — The Japanese man who allegedly fathered at least 12 babies with surrogate mothers in Thailand has given a DNA sample to the police, his lawyer said.
Mitsutoki Shigeta, 24, is under investigation by Thai police for having fathered a dozen babies in Thailand through a surrogate clinic in Bangkok called "All IVF." The police suspect that Mr. Shigeta is involved in a human-trafficking operation because of the many trips he has taken between Japan and Thailand and the unusually high number of infants he has fathered.
Mr. Shigeta fled Thailand shortly after the investigation was launched, but his lawyer met with police yesterday to file Mr. Shigeta's DNA sample and other evidence requested by the police.
"I do not know whether Mr. Shigeta will ever return to Thailand," said his lawyer, Kong Suriyamonthol. "As for the reason why Mr. Shigeta wanted many babies, the answer is in the document I gave to the police. I cannot reveal the details."
Mr. Kong added, "But let me stress that Mr. Shigeta has a genuine intention to prove that he is the father of the kids."
Pol.Maj.Gen. Chayuth Thanathaweerat, deputy commander of Bangkok Metropolitan Police, said Mr. Shigeta was originally represented by another lawyer, Ratpratan Tualathorn, and informed Thai police that he would visit Bangkok with three children to give his testimony. However, the prospect of Mr. Shigeta returning to Thailand now appears slim.
"I don't know when he will be here, and Mr. Ratpratan hasn't contacted me at all," Pol.Maj.Gen. Chayuth said.
On 8 August, police raided the clinic where Mr. Shigeta reportedly hired Thai surrogates to carry the numerous babies. The owner of the clinic now faces several criminal charges that include operating a medical facility without license and negligence that led to a breach of medical laws, said Pol.Col. Decha Promsuwan, an officer at Lumpini Police Station.
The charges carry a maximum penalty of three years in prison.
Pol.Col. Decha said the clinic's owner, a physician named Pisit Tantiwattanakul, has not yet surrendered himself to the police.
"We have already issued a summons warrant to Dr. Pisit's home in Huay Kwang district," Pol.Col. Decha told Khaosod. "He has to acknowledge his charges by noon on 22 August. If he does not show up, we will issue the second warrant. If he still does not show up, we will ask the court to issue an arrest warrant."
Thailand's surrogacy business came into the spotlight following allegations earlier this month that an Australian couple abandoned their child with his Thai surrogate mother after discovering he had Down syndrome.
The Kingdom does not have clear laws on surrogacy, but the Medical Council of Thailand discourages the practice of surrogacy for commercial purposes. Last week, Thailand's military junta gave preliminary approval for a law that would outlaw commercial surrogacy.