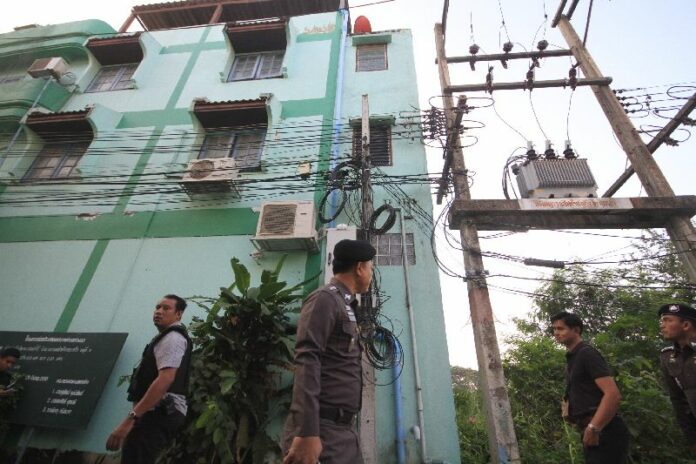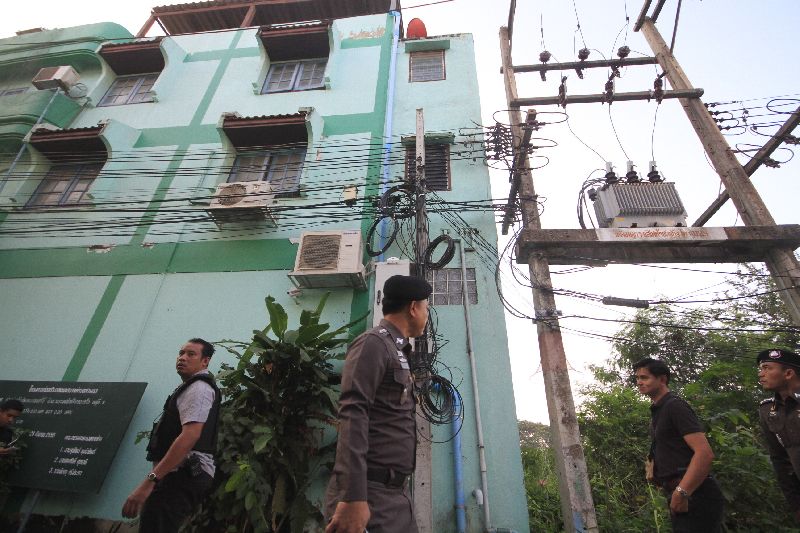 AYUTTHAYA — Police raided a gold jewelry shop in Ayutthaya province this morning where three Laotian children were reportedly forced to work for less than 20 baht a day.
The jewelry shop is located on the upper floor of a building in Sena district, police say. The owner, Sumonthanee Opassuwan, 35, was arrested on suspicion of human trafficking during the raid, which was organised by local police, soldiers, and officials from the Ministry of Social Development and Human Security.
Pol.Maj.Gen. Sermkid Sitthichaikan said police received information about the gold shop from three Laotian children who used to work there but escaped.
The children, two boys and one girl, are between 14-15 years old, he said.
According to Pol.Maj.Gen. Sermkid, the children said they were forced to wake up early in the morning, clean the shop, and work on gold necklaces until the afternoon when they were given their first meal. The children were sometimes forced to work till 1 am and were also prevented from leaving the building or contacting their parents, the officer said.
Pol.Maj.Gen. Sermkid added that the children were paid between 500-1,000 baht for three months of work.
"Eventually they could not stand the conditions anymore, so they climbed out of the window and down the electric pole," Pol.Maj.Gen. Sermkid said. "They were trying to go home, but they ran into police first."
He said police are still trying to establish where the children are from, and how they ended up at Sumonthanee's gold shop. All three children have been placed in a shelter home run by the Ministry of Social Development and Human Security.
Thailand's labour laws bar children under the age of 15 from working, and require all employees under the age of 18 be granted an hour break every four hours. Minors are also not permitted to work between 10pm-6am.
The shop owner insisted that she paid the children 300 baht per day for their labour, but did not provide any proof of payment. She also told police that the working conditions were fair, with eight-hour shifts and three meals a day.
"I didn't force them to do it at all. I didn't let them go out anywhere because I saw them as children, I was afraid they may be lured into doing bad things if they go out," Sumonthanee said. "I did scold them sometimes because they were naughty."
Thailand is a major source, transit, and destination for human trafficking. Many of the victims are from neighboring countries and under the age of 18.
Last week, police said they rescued almost two dozen underage Thai and Laotian women who were allegedly being held captive in a karaoke shop in central Nakhon Pathom and forced into prostitution.