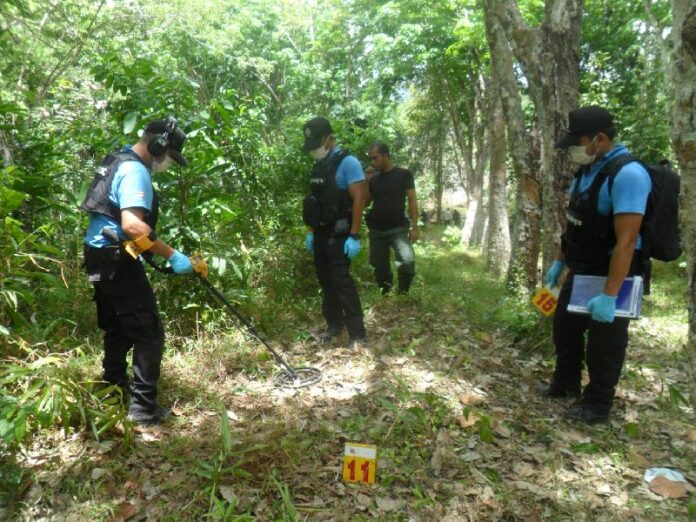 PATTANI — Police say seven soldiers wanted for killing four men during a raid in Pattani province failed to report to hear murder charges today.
The seven soldiers postponed the meeting "indefinitely," said Pol.Maj.Gen. Kritsakorn Pleethanyawong, commander of Pattani police force.
The men were scheduled to report to Thung Yang Daeng Police Station to be formally charged with murder for their role in the deadly raid on To Chud village on 25 March.
Pol.Maj.Gen. Kritsakorn did not name the soldiers or comment on how police will respond to the postponement.
The raid was conducted by a team of soliers, police, and paramilitary rangers in an effort to arrest suspected members of a local militant group who authorities believed were planning to stage attacks in the region. Police say the suspected insurgents opened fire on security officers, prompting them to shoot back and ultimately kill four men. Twenty-two others were also detained after the raid and taken to army camps for interrogation.
However, it later emerged that none of the deceased had any pre-existing records or arrest warrants related to the insurgency. Thirteen of the 22 detainees were also released from custody on 28 March without any charges. In response to an outcry from community leaders and relatives of the victims, Thai authorities agreed to convene a 15-member panel to investigate the incident.
Families of the four victims, who say the men were innocent, were also promised "fair" financial compensation.
According to Isra News agency, anonymous flyers denouncing the raid were found in Pattani province today. "Shoot, kill, pay, over," some of the flyers read, presumably accusing Thai authorities of attempting to pay off victims' families in an effort to put the controversy to rest. Some other flyers criticized the so-called "Thung Yang Daeng Model" touted by the Thai military as a novel measure to combat the southern insurgency.
The deadly raid has highlighted the deep mistrust of Thai authorities among locals in the three southern border provinces, a predominantly Muslim region known as the Deep South.
An estimated 60,000 security officers are deployed in the area to battle separatist violence that broke out in 2004. Although a majority of the casualties have been killed by shadowy insurgents, security officers are often accused of employing excessive violence and violating human rights in the region.