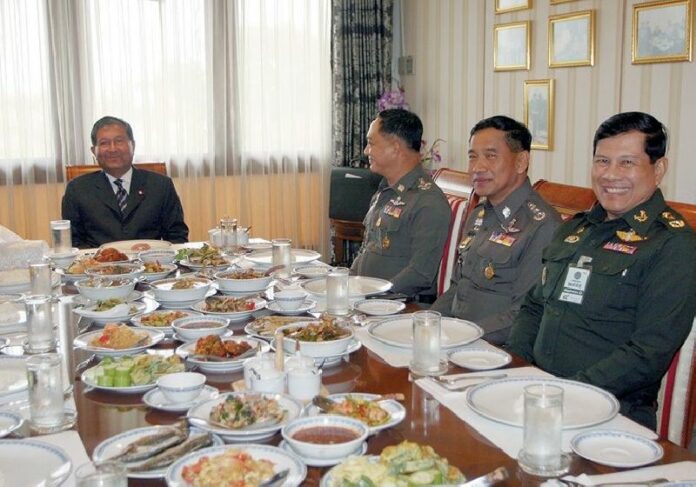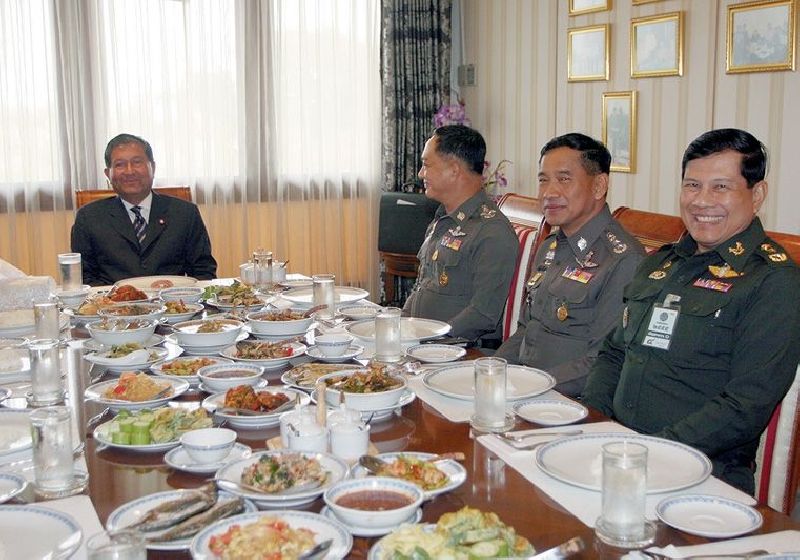 BANGKOK – Bangkok's largest international airport is under investigation for potentially allowing a former police commander to carry a handgun past a security checkpoint last week.
According to Thai officials, former Bangkok police chief Kamronwit Thoopkrachang left Suvarnabhumi Airport on a Thai Airways flight to Japan on 18 June, and was arrested four days later in Tokyo's Narita Airport when security officers discovered a loaded firearm in his suitcase. He is currently in the custody of Japanese police, Thai officials said.
Junta chairman Gen. Prayuth Chan-ocha said today that Suvarnabhumi airport staff are now being investigated to determine whether they failed to spot the handgun when Kamronwit passed through the airport on 18 June.
"There has to be an investigation about how he went through the inspection, whether he was granted any exception, and whether he went through any X-Ray machine," Gen. Prayuth told reporters this morning. "They are investigating the incident. If they are guilty, then they are guilty. What else do you want from me?"
Thai Defense minister Prawit Wongsuwan also confirmed that security officers are looking into whether any aiport staff gave Kamronwit favorable treatment.
"I don't know whether Police Lieutenant General Kamronwit got the gun in Japan, or he brought it from Thailand," Gen. Prawit said. "If he did bring it from Thailand, it would mean that officials are very incompetent, because they have to inspect everyone, no exception, no matter how important the VIPs are. They have to inspect them all. Not a single exception."
Gen. Prawit added, "The government is not taking this lightly. We are investigating this incident, to find out how we should proceed in order to prevent such thing from happening again."
When a reporter asked junta chairman Gen. Prayuth if Thai authorities are assisting Kamronwit, who served as Bangkok police chief from 2012 to 2014, Gen. Prayuth replied, "We are providing him with a lawyer. He has to answer to the justice system. He is not a bureaucrat now. Today, he's just an ordinary civilian. Do you understand that?"
He continued, "We have to teach people to respect the laws of our country, and the laws of other countries. Are you used to [disrespecting the laws]? You can do anything in Thailand, but you cannot do anything in foreign countries. It ends up becoming a problem for our government. If we don't help those people, we will be accused of not helping Thais."
A reporter also asked Prayuth whether this incident will affect the International Civil Aviation Organization's (ICAO) opinion on the safety standards in Thai airports.
Gen. Prayuth replied angrily, "No, it doesn't have anything to do with that. Don't write about that and mix the two issues. This is about smuggling forbidden items on an aircraft, and we are investigating it."
The ICAO marked Thailand with a "red flag" on 18 June, denoting the Thai Department of Civil Aviation's failure to properly monitor and enforce safety protocols for airlines based in the Kingdom. The downgrade followed the ICAO's safety audit in January and a formal warning in March that airlines operating from Thailand were falling short of global standards.