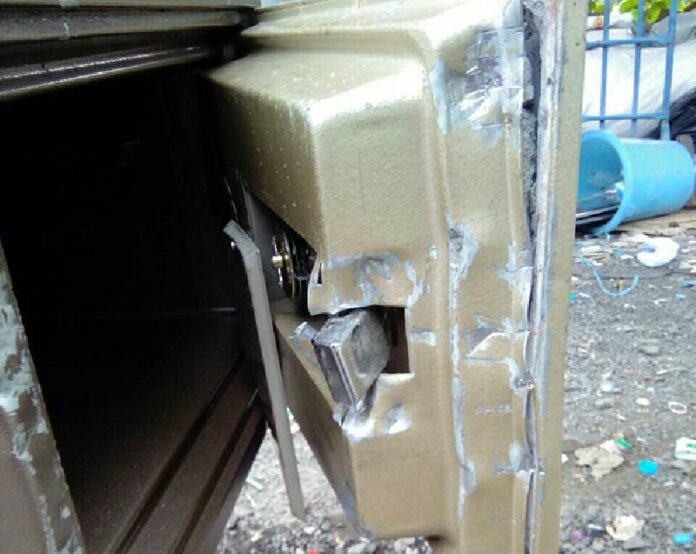 BURIRAM — If at first you don't succeed: Try, try, try again.
A serial burglar outdid that popular proverb several times over, according to the police who arrested him yesterday for the seventh time.
Chaturong Komolpanik, 45 of Lopburi, was taken into custody in Buriram province for allegedly making off with jewelry and cash worth more than 1 million baht from the home of a physician, Police Maj. Gen. Chartchai Taeng-iam said today.
The remarkable thing about Chaturong's arrest? According to police, it was the seventh time they've busted him for the same thing.
Chaturong Komolpanki is given the perp sit-down by police in Buriram with the tools of what police said is the extremely recidivist burglar's committed trade. Convicted six times for burgarly before, Chaturong is suspected of stealing more than 1 million baht worth of jewelry and cash from a physician's home.
Chaturong was arrested and jailed six times in the past on related charges and was most recently re-released from prison in 2013, Chartchai said.
In the most recent case, police said Chaturong was recorded by security cameras on 23 July breaking into the second floor of the doctor's home, where a gold necklace, gold bracelets, diamond rings and cash were later reported missing, Chartchai said.
Police did not say when they arrested him, but they suspect he might have been behind several other burglary cases in recent months in other provinces.
Police have charged him, again, with burglary.
To reach us about this article or another matter, please contact us by e-mail at: [email protected].