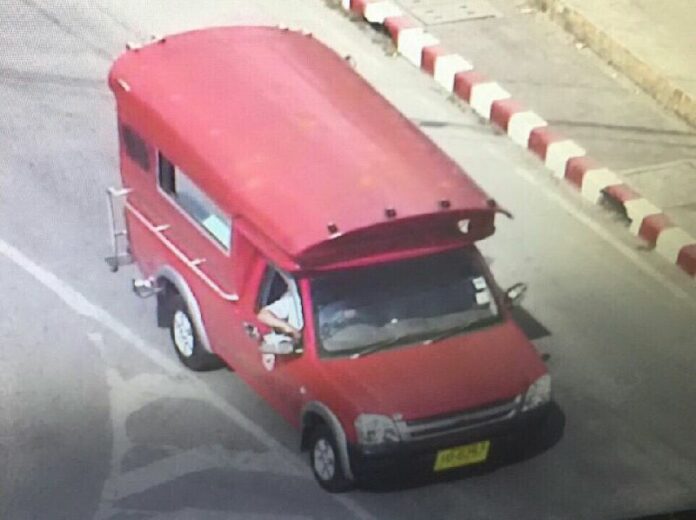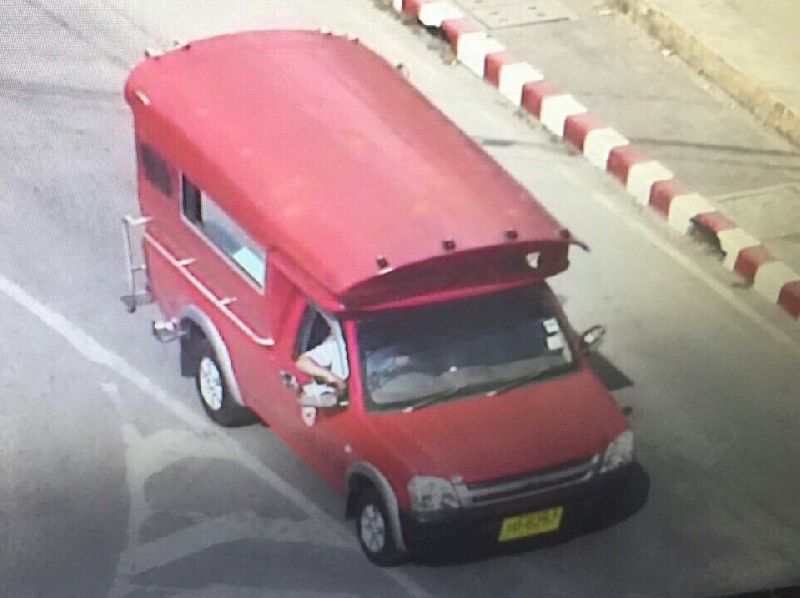 CHIANG MAI — A taxi truck driver suspected of assaulting a Japanese man in the northern city of Chiang Mai has reportedly been arrested today.
Asang Ayiku, 58, was arrested and charged with assault two days after someone posted details of the alleged assault online and police tracked down the driver of the type of red truck taxi, or rot daeng, commonly found in the northern city.
Police Maj. Gen. Pacha Rattanapan said at a police news conference that Isuke Shimoda, the 76-year-old victim, hired Asang to take him to Star Dome Golf Course for 40 baht on Tuesday. The altercation arose after Asang declined to take the man into the course.
"The driver wouldn't drive into the golf course because there were passengers in the truck," Pacha said. "The Japanese national became angry and threw two 20 baht banknotes at the driver, but missed. This upset Mr. Asang."
Asang then punched the Japanese man in the left eye and then fled the scene, Pacha said.
"Based on a discussion through an interpreter provided by the Japanese consulate, we learned that the victim is still frightened by what happened, because he has been living in Chiang Mai for 10 years, and he never had this experience before."
Asang has been charged with physical assault. He told reporters today that he regretted his actions as it had damaged Chiang Mai's reputation as a tourist destination.
To reach us about this article or another matter, please contact us by e-mail at: [email protected].
Follow Khaosod English on
and
Twitter
for news, politics and more from Thailand.