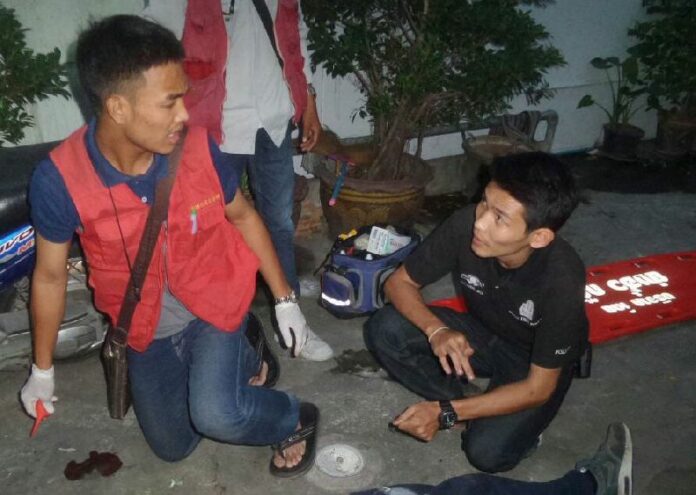 PATTAYA — A British man fell to his death from a building in Pattaya city last night, and police said it may not have been an accident.
Witnesses said the unidentified man, who appeared to be in his 20s, plunged from the fourth floor balcony of the Dolphin House guesthouse in Central Pattaya at about 7:30pm on Tuesday. He was pronounced dead at hospital.
"There are witnesses who said he fell down on his own, but we are not convinced," Col. Anukul Preedayuth of the Pattaya City Police Station said Wednesday. "We are looking for more witnesses and evidence. The matter is under investigation."
Four women have been arrested on suspicion of being connected to the incident, Anukul said. The four, who were at the scene, tested positive for drug use and will be prosecuted on drug charges but have yet to be charged in relation to the Briton's death, he added.
The British Embassy has been notified, Anukul said.
Balcony-Related stories:
Police Rule Out Foul Play in Frenchman's Fatal Fall
Foreigner Jumps Off His Apartment To Death: Police
Police Deny Report of Chinese Student Found Dead on Pattaya Beach
Police Investigating Suicide And Murder Of Chinese Tourists
Japanese Businessman Plunges Down To His Death
To reach us about this article or another matter, please contact us by e-mail at: [email protected].