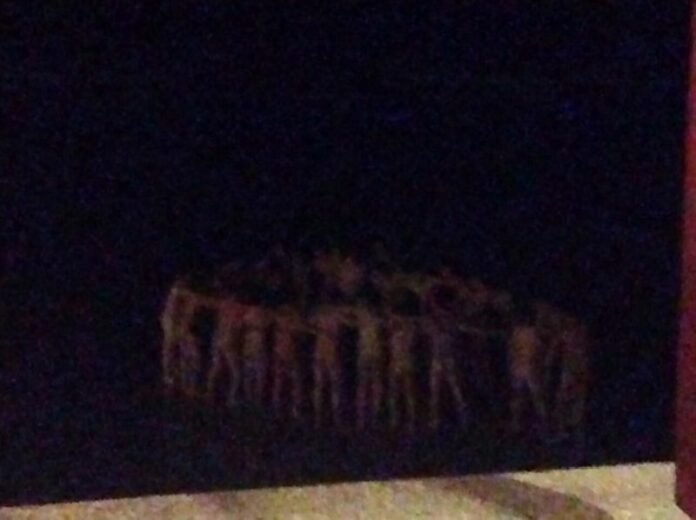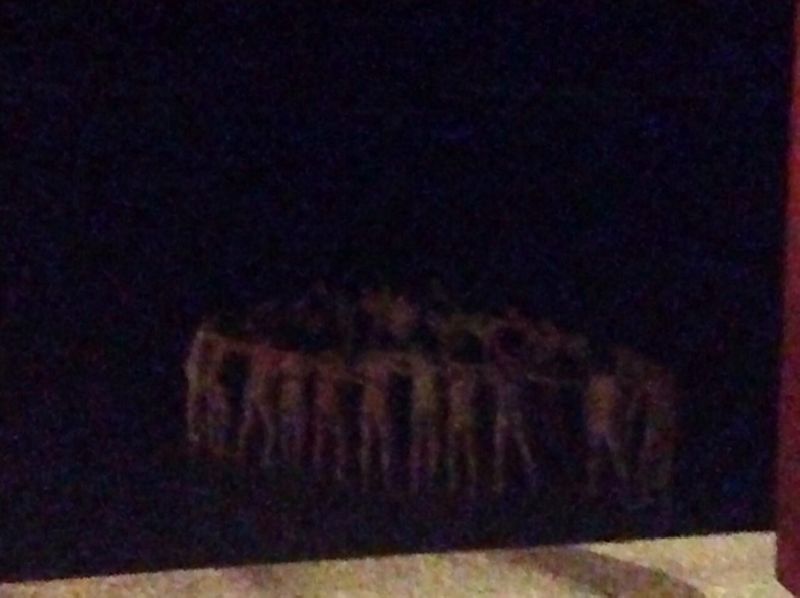 HUA HIN — Viral photos of dozens of Japanese tourists frolicking naked in the surf of Hua Hin prompted a fruitless police investigation over the weekend.
Investigators subsequently determined that the 20 to 30 men involved in the mass skinny dipping session were part of a Japanese tour group that eluded capture by departing the country as scheduled Monday morning, according to the commander of Hua Hin police.
"If they were still in the country, we would have brought them in for prosecution," Col. Chaiyakorn Sriladaecho said by telephone. "But they already left the country, so there's nothing we can do."
The case came to light after a Twitter user named Komsak Addams posted photos showing the naked young men, arms locked together, ankle-deep in the sea Saturday on Hua Hin beach.
"I was having a meal with friends at a seaside restaurant when all of sudden dozens of a Chinese [sic] male group tour stripped naked. Do you think I can eat anything now?" Komsak wrote in a message since retweeted more than 11,000 times.
While some expressed shock, others found humor.
"My dear friend, why are you doing this? This is disgusting! Why didn't you get closer? I can't see anything." user Tanacarnn wrote in reply.
When news reports identified the tourists as Japanese, Komsak took to Twitter to apologize for his assumption they were Chinese.
"I would like to apologize to China for accusing your tourists of stripping on Hua Hin Beach Saturday," he wrote.
Chaiyakorn said police are still investigating the tour company to find out whether it encouraged the naked stunt. If so, the police colonel said, the company would be liable for public indecency. But he suspects the stunt was unendorsed by the company.
"I think it's personal wrongdoing," Chaiyakorn said.
Teeranai Charuvastra can be reached at [email protected] and @Teeranai_C.