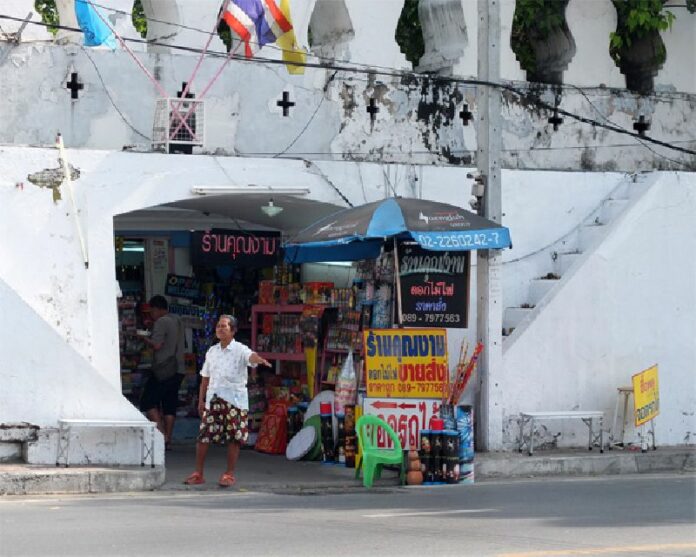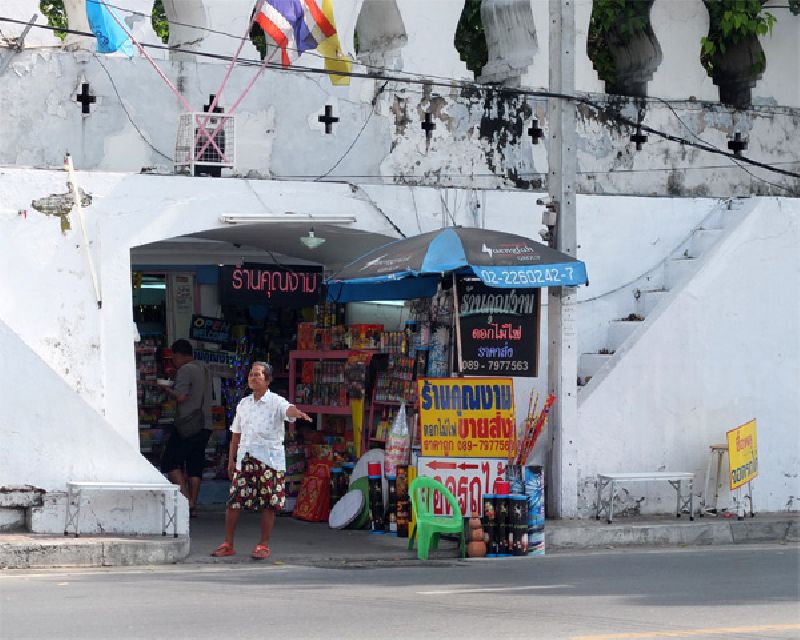 BANGKOK — A small community of holdouts famous for making and selling fireworks year-round from behind an old city wall asked for a public hearing Monday after the city moved to evict them again.
The 50 households comprising the Pom Mahakan community said they learned from media reports Monday that they would soon be forced from their homes to make way for a park.
"I thought the Phra Nakhon District office no longer exists," community leader Thawatchai Woramahakhun said sarcastically. "They never informed us directly, we only knew it from the newspaper."
For over two decades, City Hall has tried to evict the community which sits between the wall of the old fort from which it gets its name and Khlong Banglamphu.
In 1992 the Bangkok Metropolitan Administration declared eminent domain over the private land behind the old fort near Ratchadamnoen Road and Wat Saket, saying it would build a park there. At the time, it housed more than 100 families, and residents who have lived there for at least three generations put up a fight to stay.
In 2005, the Supreme Court ruled the city had the authority to evict the community because some residents had already accepted financial compensation. Thawatchai said Monday that while yes, locals did accept the money, authorities never returned to move the project forward.
Deep Roots
But the Pom Mahakan community is not just a pack of squatters and houses. It has deep roots in Bangkok's history and still produces the bird cages, crafts and pottery for which it was famous. Fireworks were once made in the small community also, and today a wide manner of pyrotechnics are still sold from tables set up near the entrance gates.
The community has defenders outside its boundaries as well.
Apart from its fame for selling fireworks in Bangkok, Pom Mahakan has for years been known for its strong resistance against City Hall. It has become a case study internationally in community design, human rights and cultural diversity.
Concerned parties from academic circles and private foundations stepped in to urge compromise when it went to court in 2005. That led to an agreement under which the land would be shared for both park and residences, but it proved futile. The 1992 decree remains in effect.
Leading their resistance is Thawatchai, whose origin story can be traced to street gangs in the 1960s. He reformed his act but still lives in the same 111-year-old home.
Thawatchai said it has become a tradition for officials to break the eviction news for one reason or another, year after year. But despite years of pressure, more than 300 locals still refuse to move.
He urged city officials to engage the community in a public discussion, saying that a century of history means they're not squatters.
"Unlike Saphan Lek, Khlong Thom or Pak Khlong Talad, my community is really a residential area, not for a commercial purpose," Thawatchai said. "I am not encroaching on government land, in fact, the government is trying to invade mine."