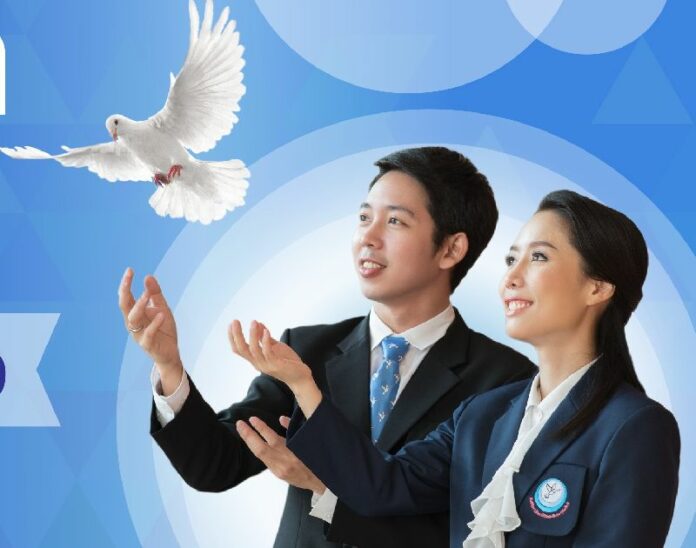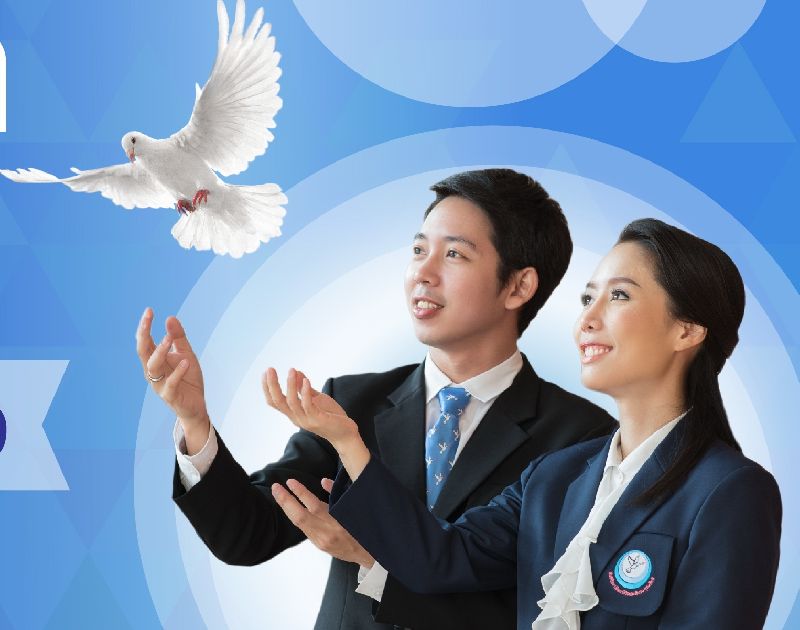 BANGKOK — One was on his way to a final step to obtaining his master's degree; the other to apply for a dream trip to India.
Both graduate students were on their way to their university and lives beyond when their future slammed shut in a few horrifying moments last week when Jenphop Viraporn slammed his Mercedes-Benz into their car on a highway in Ayutthaya province, leaving both to die in a flaming wreck.
As Krissana "Tong" Thaworn, 32, and Thantapat "Benz" Horsaengchai, 34, were laid to rest Saturday, police on Sunday filed a new charge of vehicular manslaughter while under the influence and dropped one of obstructing justice against Jenphop, a businessman from a wealthy family.
Businessman Charged for Fatal Collision Amid Mounting Criticism
Their deaths and questions of whether justice will be served continue to attract widespread attention after first being raised on social media, with many watching to see if the process will be swayed by the suspect's affluent background.
At Thantapat's cremation on Saturday, her father, Tivakorn, thanked the public and the media.
"I'd like to thank all the media for their attention and interest in finding out the facts about what happened," Tivakorn told reporters at the temple. "And I'd like to thank all the online media that tries to present the facts of what happened to society."
Krissana and Thantapat were cremated in their home provinces of Chanthaburi and Nonthaburi, respectively.
Thantapat's distraught mother, Kamolrat, only managed to tell reporters that her heart was broken by her daughter's death before fainting.
Krissana's parents said they were still coping with his death and declined to speak to reporters at the cremation.
His sister, Nongkarat Rungsaeng, told reporters the family is closely following the news about the police investigation, and they have appointed a lawyer for the legal procedures.
"At this moment, our family is satisfied, to a certain level, by the police work," Nongkarat said. "And we'd like to thank the police and the public for giving us support."
Model Students
Memorial booklets handed out to guests at Krissana's cremation shined some lights on his life, his friendship with Thantapat and other classmates at the university, and the last moments before both victims were killed.
According to eulogies in the booklet, both Krissana and Thantapat were enrolled in graduate programs on peace studies at Mahachulalongkornrajavidyalaya University (MCU), a state-run Buddhist college.
Collections of writings from classmates and lecturers said Krissana and Thantapat were well known among peers. One account recalled how they both were featured in promotional photos for their department courses because of their wholesome and attractive look and enthusiasm for the program.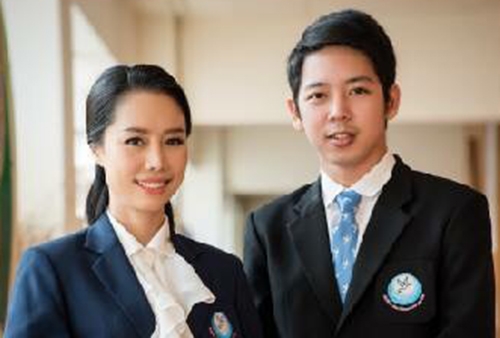 Krissana's professor monk, Phramaha Hansa Dhammahaso, wrote that Krissana recently finished defending his thesis, clearing the way for graduation this May, but the student insisted on making some amendments to his paper, so that it would be "completely flawless."
The professors agreed and Krissana was scheduled to submit his amendment to the university's campus in Ayutthaya the day he was killed, Hansa wrote. He added that Krissana was not far from the university campus when he died.
Thantapat happened to be in the same car on that day because she needed to apply for a pilgrimage trip in India, according to one of her friends writing under the name Natty.
She also recalled that Thantapat, or Benz, was visibly excited by the March 19 trip because she has always wanted to retrace Lord Buddha's footsteps in the subcontinent.
"In the earthly term, our Benz is considered a top achiever in life," Natty wrote. "But what Benz, or our angel Benz, desires is not the things she already has. 'Why did Lord Buddha take up monkhood?' Benz dedicated herself in Dharma practice and studies to seek answers to that question."
Meanwhile, Krissakorn's girlfriend Kamonrat Wongkiatkachorn, described him online as a faithful love who was always caring and attentive to her.
"Today you have to journey on," Kamonrat wrote on the morning of Krissakorn's cremation in a public Facebook post. "No matter what made us meet each other, I don't think it was coincidence. It was the intention of those above that sent you to make me happy, to teach me in both earthly and Dharma matters."
New Charge
The suspect, Jenphop, is still recovering from knee and head injuries at Samitivej Hospital in Bangkok, said Maj. Gen. Sutthi Puangpikul, commander of Ayutthaya police.
Police on Sunday also charged Jenphop with driving under influence leading to deaths of others, Sutthi said. The charge results from Jenphop's refusal to undergo a sobriety test immediately after the March 13 collision. Under traffic law, motorists who object to alcohol or drug tests are automatically assumed guilty of being under influence of those substances.
Although national police deputy commander Pongsapat Pongcharoen said on Friday that police were filing charges of DUI and obstruction of justice against Jenphop on that day, Sutthi said investigators eventually balked at the last minute, and only filed a DUI offense against the suspect yesterday.
Obstruction of justice was also eventually dropped because investigators could not agree on whether the charge covered Jenphop's refusal to take a sobriety test, Sutthi explained.
According to the major general, police had a meeting with families of both victims today to brief them about court procedures, and the families expressed full confidence in the new investigation team on the case. The previous team was dismissed last week amid outcry on social media.
"They are satisfied," Sutthi said over the telephone. "We have talked to them. They said they're relieved and they're confident in the work of the investigators."
Related Stories:
Businessman Charged for Fatal Collision Amid Mounting Criticism
Officers In Charge of Ayutthaya Deadly Collision Removed
Jenphop Plowed Through Toll Booth Before Deadly Crash (Video)