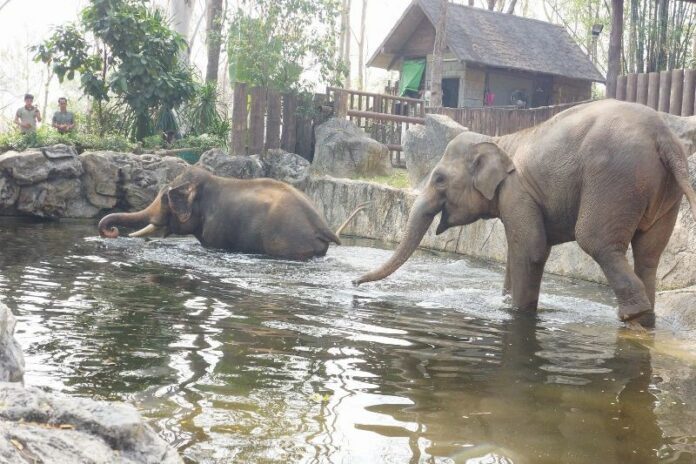 CHIANG MAI — A mahout was killed by an elephant yesterday at Chiang Mai Zoo.
Somsak Panna was herding bull elephant Billy back to his corral to feed him breakfast Tuesday morning when the 25-year-old pachyderm gored the keeper with his tusk.
"Another worker attempted to stop the elephant, but it was too late," according to a statement from the zoo published Tuesday evening.
Nipon Wicghairat, director of Chiang Mai Zoo, said Billy had showed signs of musth, a hormonally aggressive mating state, including stomping things, for over two weeks. He played down the possibility high temperatures were a factor, saying the zoo has been spraying the elephants with water to keep them cool.
Somsak, 52, reportedly worked for the zoo 21 years and was close to Billy.
Billy is now reportedly being kept in a private corral.

Related stories
Mahout Charged with Recklessness in Death of Scotsman
Elephant Kills Scotsman, Injures Teen Daughter