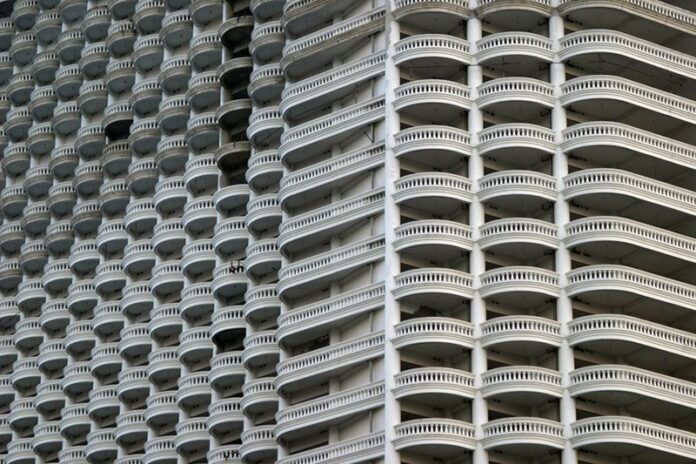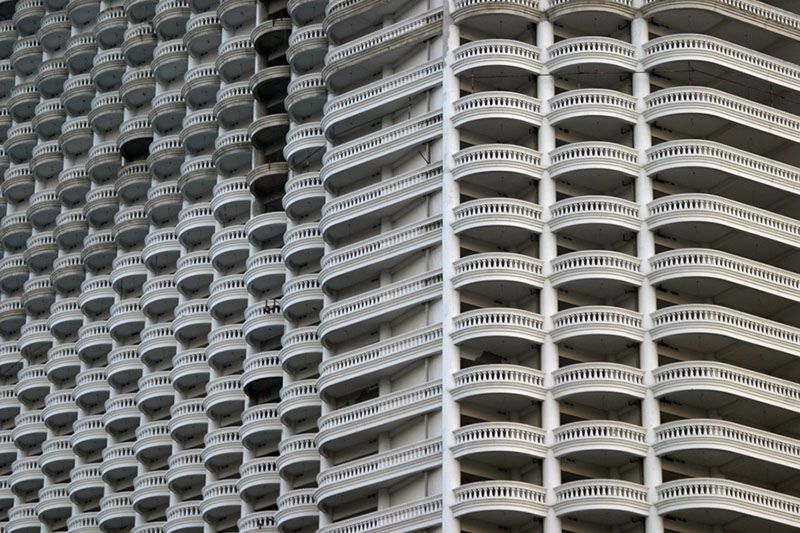 PATTAYA — When Unto Kilvonen's body was found 10 floors below a Jomtien Beach condo, it didn't take long for speculation to mount.
Despite the Finnish man's advanced age and reputed poor health, and even though he left a handwritten note to a Swedish friend stating his intention to jump from the balcony, the internet was unsatisfied with the police determination it was a suicide. It was much the same when Neftali Perez, a 27-year-old American, was found Monday a few whisky bottles later and five floors below his Udon Thani room.
"Of course it was suicide. Duh. It's on page 46 of the police handbook, balcony fall + death = suicide," commented user KKup on the ThaiVisa expat webboard.
Those cases and frequent other incidents reignited decades-running discussion about suspicious cases of people, mostly male foreigners, dying in balcony-related circumstances.
Hardly a week or day goes by without someone's terminal descent screamed from a headline: "Man Dead After Balcony Plunge," "Balcony Fall Kills Man," "Aussie Dies After Falling From Hotel Balcony."
In such headlines there's only one clear cause of death – gravity. What led up to the fall is often less clear. Even in the many cases ruled suicides, the word "jump" is seldom used, perhaps owing to the skepticism of headline writers.
The topic was the subject of a 2008 article in The Independent, which suggested jumping from balconies is a "favored method" for "suspicious-sounding suicides" of British citizens in Thailand.
Yet the perennial suspicion of balconies and questions about those who fall from them them may result from observational bias. Is it sinister conspiracy seen only by those with the most jaundiced views of Thailand? Or is there something particularly perilous about Thai balconies?
We sought data to determine the most reliable answer but found none. Police in Thailand, as elsewhere, do not track balcony-related deaths.
An unscientific review of media reports found 32 reports of deaths under such circumstances in 2015.
Although bodies have been discovered below balconies from Chiang Mai to Buriram, they seem to turn up most frequently beneath those of Pattaya. But is the number unusual?
Police had no comment to that question, though one thing they are sure of is that only a few of the balcony-related deaths were investigated as crimes.
"Some are accidents, some are suicides," said Lt. Col. Preecha Samrit from Pattaya Police station. "Few are crimes."
Speculation persists however that balconies are accessories to murder in Pattaya, which is known for its high rate of crime involving foreigners.
"I first started to wonder why you never hear of balcony-related deaths anywhere other than Pattaya," wrote a reader's letter in 2013 to local online newspaper Samui Times. "Hardly any of the reports of 'death by balcony' seem to look into the idea that perhaps there is some deranged gang going around in Pattaya pushing people off!"
That perception got a big boost in December when four transgender women were arrested after the death of 28-year-old Briton Naami Keyghobadi. One of those arrested claimed Keyghobadi fell from the fourth floor while trying to escape paying them for sexual services. Police didn't buy that, but eventually dropped the case against them for lack of evidence.
Apart from police, field reporters frequently find themselves at the ground-level scene. Covering balcony deaths for more than 20 years in Pattaya, a Khaosod regional reporter said the deaths seem common because of the increased coverage of Pattaya due to it being a popular tourist destination.
"Pattaya has tons of news stories featured [in the media]," said Udomkiat Thipsrikul, 56. "And foreigners living in other provinces usually live as a family with their Thai wives, so there is usually no problem."
Embedding himself in the eastern coastal town's scene for 14 years, the British founder of local news site Pattaya One agreed there is no unusual number of balcony deaths and chalked it up to perception.
"Pattaya is a small town where it's easy to get the story," Howard Miller said. "In Bangkok, you don't report every story of farang death."
It's true that more people do fall to their deaths from balconies in Bangkok. Of the 32 reports from 2015, the most occurred in the capital city: 17 deaths, six of which were foreign men.
But Chonburi province, which includes Pattaya city, topped the list of provinces outside Bangkok with nine cases, five involving foreign men. Two expats fell to their deaths from separate balconies last year in Chiang Mai, the review found, with one case each in Phuket, Hat Yai, Nonthaburi and Samut Prakan provinces.
With roughly one-fifth the population, that leaves Pattaya with many more plummets per capita.
A criminologist provided an explanation that would surprise few: booze.
"Pattaya is famous worldwide for its beach, cheap food and bars," said police Lt. Col. Krisanaphong Poothakool of Rangsit University. "Many foreigners go there to drink."
Why They Fall
In 2012, the UK government's Foreign Office and The Travel Association launched a very specific campaign: preventing young, Britons abroad from suffering balcony mishaps after three died falling from overseas balconies that year.
"Please use your balcony sensibly and safely to ensure the view you see won't be your last," it urged, soberly. "Dozens of British holidaymakers die or are severely injured every year as a result of inappropriate behavior on balconies, often after having a few drinks or taking drugs."
Pattaya One's Miller agreed booze could be a factor, but also added another local commodity found in ready supply – despair.
"Pattaya does some very strange things to people," he said. "People come for love, and it doesn't turn out to be like they wanted. It can make them do very bad things to themselves."
And, as Miller said, it's not just Westerners dying.
"You know there's another case of a Thai woman who jumped from a balcony a few days ago," he said. "It's the same when we drink and have a troubled life."

A Pattaya One news video helps illustrate Miller's statement
Khaosod reporter Udomkiat agreed, and from his experience covering the city, attributed the majority of deadly descents to two scenarios: foreign man gets too drunk or foreign man gets swindled of his last penny by Thai girlfriend. No pushing, no shoving involved.
There are some cases possibly linked to encounters with nefarious sex workers, he said, but most cases cannot be closed due to a lack of evidence.
Cultural misconceptions can cut both ways. In discussion forums, some Thais suggest that Westerners suffer accidents because they lack familiarity with balconies because they have fewer high-rise buildings back home, where it's too cold for them to go outside.
When Push Comes to Shove
From the 32 cases reviewed from January 2015 to January 2016, suicide was the most common cause of death. Investigators ruled 16 cases were self-inflicted impacts. Eleven were deemed accidents. Four were left unsolved, and one case was believed driven by mental illness.
Even that poor case closure rate, Miller of Pattaya One admits, could be misleading.
"No one knows since the police never investigate the cases properly," he said. "They see the room looks okay, then they just close the case. But maybe they don't have enough resources."
Criminologist Krisanaphong said under the law, police are obligated to investigate all unnatural deaths. He believes that if a murder took place, the scene should have been able to tell the story.
"There must be some traces if people kill each other," he said, such as DNA, pulled hair, signs of a struggle, residents in neighboring rooms, or even security camera footage.
But filing charges without anything less than a rock-solid case can be disastrous.
"Police are at risk to be sued back if they file a murder charge without adequate evidence," he said.
In this case, Udomkiat said the business operators can lend a hand. But he said apparently not all of them are willing to cooperate to install security cameras. At least footage showing the dead appeared to be drunk when walking into the residence could help resolve some cases.
But without adequate evidence and investigation, the question on do foreigners really just fall off the balcony to dead in Thailand will never stop appearing.
"I feel all of the cases were suspicious, of course," Miller said. "But we just report and move on to another case."