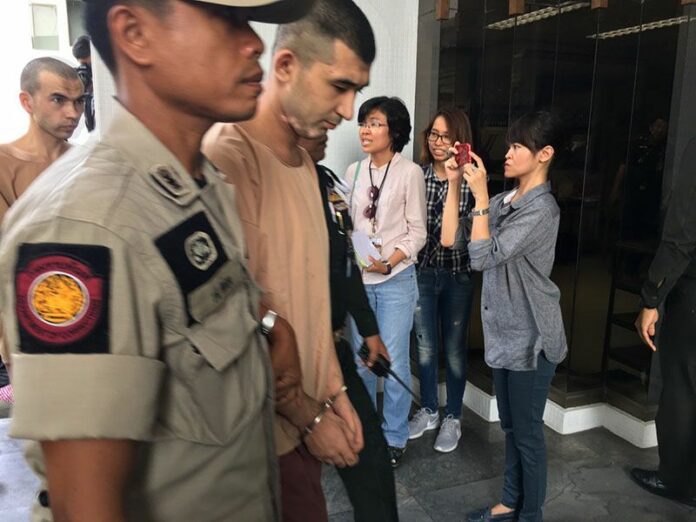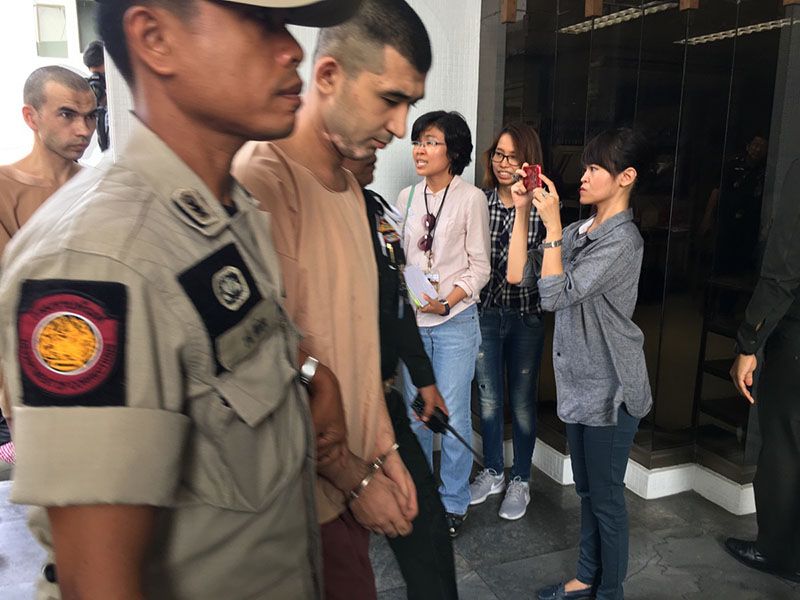 BANGKOK — About 500 witnesses will be called during the course of the trial of two men accused of being behind last year's deadly terror attack in Bangkok.
At a pretrial hearing before a military tribunal Wednesday morning, the lawyer representing the man accused of setting the bomb which killed 20 people said he would submit another seven names to the list of 41 witnesses already filed with the court for the defense of his client, Adem Karadag. Most of the witnesses would be called by the prosecution.
"The plaintiff side has 447 witnesses," Schoochart Kanpai said before entering the court, adding that he hopes the number of days for examining witnesses can be decreased.
---
Bangkok Shrine Bombing: Those Who Died
---
The court was set Wednesday to schedule dates for examining evidence to be presented at trial.
Schoochart said his client is in good spirits and vigorously denies all charges. Karadag, 31, and co-defendant Yusufu Mieraili, 27, were escorted to the court by authorities.
Both men denied all charges before the military court on Feb. 16. Karadag only admitted to illegally entering Thailand.
At that hearing, Mieraili told the court he would find and pay for his own lawyer because the court failed to find him a civilian attorney and instead appointed him a military lawyer.
Mieraili was said to have obtained legal counsel for today's hearing.
After being held in custody for nearly three months on suspicion of involvement in the Aug. 17 bombing of the Erawan Shrine, the two suspects were indicted Nov. 24 on 10 counts including premeditated murder and possession of explosives for the attack. They were not charged with terrorism, as Thai officials sought to play down the attack as a criminal matter.
Both men are members of the Uighur ethnic group from the western Chinese region of Xinjiang, where an insurgent movement has targeted ethnic Han Chinese. No one ever publicly took credit for the attack, but it has been ascribed by some analysts as revenge for Thailand's decision to forcibly repatriate about 100 Uighurs to China under pressure from Beijing.
Despite the 17 suspects named in the aftermath of the attack, only the two Uighur men were arrested and the investigation brought to an apparent halt.
Correction: An earlier version of this article misstated Karadag's age as 30. He is 31.
Related stories:
Bombing Suspects Deny All Charges in Military Court
Top Brass Present During Torture, Bombing Suspect Alleges
Chinese Uighur Karadag Tortured Into Confession, Lawyer Says
Bangkok Bombing Suspects Won't be Tried for Terrorism
Police Link Bomb Attack to Uighurs, Deep South and Thai Politics
Police Chief Plays Down Bombing Suspect's Alleged Confession
Turkish Suspect Denies Involvement in Erawan Bomb Attack
Bangkok Bombing Suspects Won't be Tried for Terrorism
Mounting Evidence Links Bombing to Turks, Uighurs
No Longer Whole, a Family Buries its Dead and Waits for Answers
Seen Often on Sathorn 10, Suspect Thought to Use Fake Turkish Passport
Bangkok Shrine Bombing: Those Who Died
Tourists Narrowly Escape Second Bangkok Bombing in 24 Hours
Bangkok Shrine Bombing: Police Hunt Backpack Man
Tourists Among 19 Killed by Bomb at Bangkok's Erawan Shrine