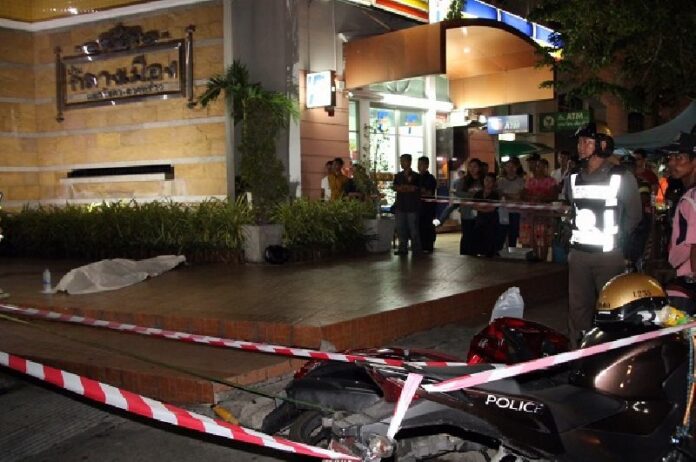 BANGKOK — Narate Wangthangmee was sitting on his parked motorcycle at the side of a road when a man suddenly walked up and stabbed him to death Wednesday evening.
Security camera footage from 6:30pm on Wednesday shows a man approach Narate, stab him in the chest and push him off his motorcycle, which was parked in front of the Baan Klang Muang community in the Lat Phrao district between sois Lat Phrao 23 and 25.
The attacker then attempted to flee the scene by riding away on Narate's red Honda Click, but he was stopped by a passer-by who intervened by grabbing the bike. The unidentified perpetrator then fled on foot.
Though the Good Samaritan helped save the motorbike, it was too late to help the 32-year-old engineer. He died on the scene next to his motorcycle.
Searching in the direction he was seen running away, police Col. Phanudech Sukwong of Phahonyothin Police Station said police found a denim jacket similar to what the murderer appeared to wear in the footage inside Soi Lat Phrao 36, only a few hundred meters from the scene.
Police had not determined any motive for the crime by Thursday morning.
Warning: This is a video of a man being stabbed.
Investigators recovered a denim jacket Wednesday night they believe was dumped by the unidentified assailant as he fled on Soi Lat Phrao 36 in Bangkok.