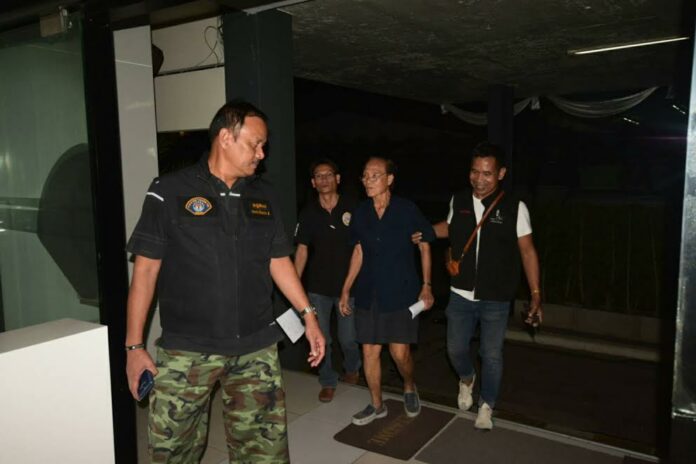 BANGKOK — Three men were arrested Monday night for allegedly running a scam that police believe fleeced millions of baht from their victims in the name of aerospace science.
The trio roped in their prey by inviting them to invest in rare metals that they would later sell to the U.S. space program, investigator Torsak Panklinput said Tuesday.
"They said they work for a company associated with NASA," Lt. Col. Torsak of the Central Investigation Bureau said. "They said they would sell the materials to NASA and make profit."
The suspects were identified as Prasit Poonwattanasombat, Somchai Uppalak and Nitithorn Thangsawasdikul. They were charged with fraud. Their bail was denied by the court on Tuesday morning.
The suspects have denied all charges.
According to police, the three men approached people in business and told them NASA was looking to buy a certain highly corrosive material for its space program that could only be found in Laos. If the victim was hooked, the trio would tell them they could invest together to have the ores mined in Laos, shipped to Thailand and sold to the American space agency.
The scam even came with a demonstration in which the three men showed their victims a metal turn nails into ashes, Torsak said.
But after signing contracts and making an initial investment of at least 100,000 baht, the victims would be told they needed to pay more to clear customs and other non-existent hurdles until they racked up costs in the millions of baht, according to Torsak.
Four victims from Nonthaburi, Phitsanulok and Pattani provinces have filed complaints so far, and police suspect there are more victims who are too embarrassed to come forward, the officer said.
"The victim in Bang Bua Thong [district of Nonthaburi] alone lost 1.8 million baht," Lt. Col. Torsak said.