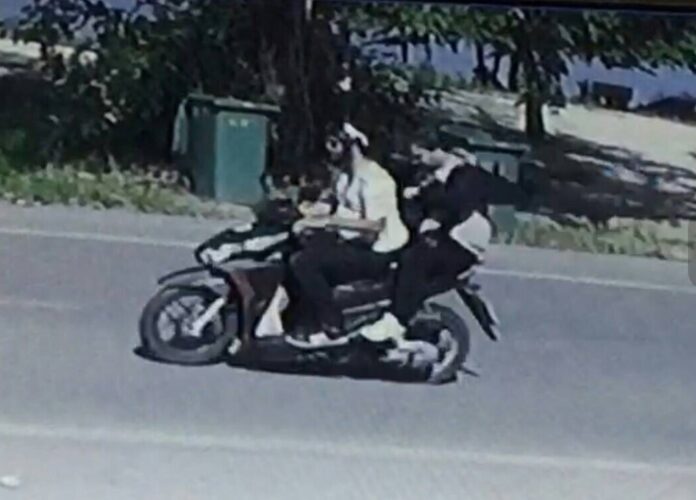 CHONBURI — A court issued arrest warrants Wednesday for two foreigners accused of gunning down a British businessman in broad daylight earlier this week.
Briton Miles Dicken Turner and South African Abel Caldeira Bonito were named by police as the perpetrators responsible for the execution-style killing of Tony Kenway, 39, in Chonburi province on Tuesday. Although police would not confirm any motive on record, officers privately said they suspect it to be a case of an illicit business dispute that turned deadly.
"The warrants were issued this morning for the suspects. They are both foreigners," Somprasong Yentuam, commander of Chonburi police, said by telephone.
Read: No Suspects Yet in Murder of British Businessman
He said police are still trying to track down the two suspects, and it is unclear whether they have left the country as alleged in some media reports.
According to police briefing documents seen by Khaosod English, 23-year-old Bonito was the gunman who fatally shot Kenway in his parked Porsche while the 27-year-old Turner served as the driver of a getaway motorcycle.
Police said their movements were captured by security cameras.
Despite police description of Kenway as a website designer, the Briton owned a slew of luxury assets suggesting other means: a mansion in Pattaya's Jomtien neighborhood and a fleet of high-end vehicles including the Porsche he was sitting in when he was shot in the head.
Maj. Gen. Somprasong said police had no information Kenway was involved in any illegal enterprise.
"I have not seen any details about that," Somprasong said. "I don't know where all these online news get the info from."
However, investigators privately told reporters Kenway and his accomplices ran a boiler room scam for years, fleecing millions of baht from victims. The British man later fell out with his partners, which led to the killing, the police sources said.