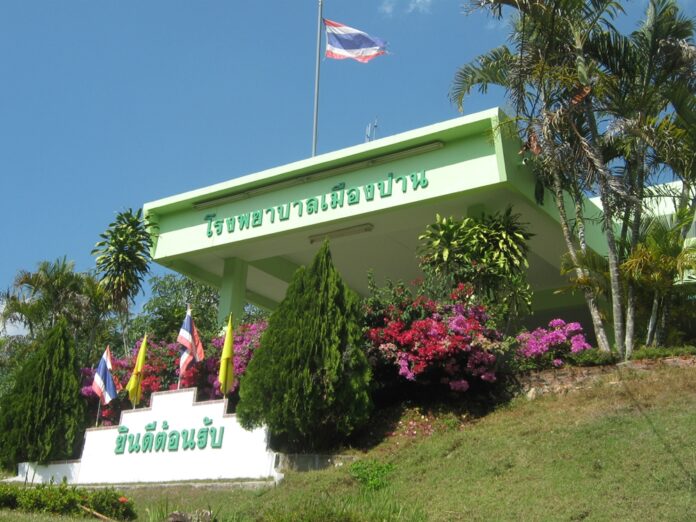 LAMPANG — A doctor who police in northern Thailand said Monday has confessed to sexually assaulting a nurse in the workplace is still working at another hospital.
The incident reportedly took place Feb. 18 but only surfaced publicly after a popular Facebook page wrote about it on Sunday and accused the hospital of cover-up. Reached for comment, both the local police chief and director of the hospital where the alleged assault took place were tight-lipped about what happened.
"He confessed. He confessed to everything," Chaiyuth Chimplee, chief of Muang Pan Police Station, said by telephone.
Col. Chaiyuth said the nurse filed charges shortly after the incident, and police are set to take the doctor to be indicted in court next week. In the meantime, his supervisor said he continues to work at another hospital.
Chaiyuth refused to identify the suspect by name, saying he had to honor the doctor's request for anonymity.
"I don't want to give his name," the police officer said. "He's afraid that his reputation will be damaged. He requested that his name be withheld."
According to Queen of Spades, a Facebook page known for exposing alleged wrongdoing by state officials, the assault took place on Feb. 18 at hospital in Lampang province. It alleged that the unnamed physician cornered the nurse in the emergency room, then dragged her into his office where he committed unspecified "lewd acts" on her.
Chaiyuth, the Muang Pan police chief, confirmed it happened at Muang Pan Hospital, a small medical facility with only 10 beds.
Kamol Saisamut, director of Muang Pan Hospital, said he transferred the doctor to another province within 24 hours after the assault took place. The Public Health Ministry has begun a disciplinary investigation of the doctor, he said, though he gave no timeframe when a ruling would be made.
Like the police, Kamol declined to name the doctor.
"I can't give you the name," he said.
He also asked that his workplace not be named, as the news could negatively "affect" the hospital.
Chaiyuth, the local police chief, said the suspect was charged with sexual assault and false imprisonment.
Due to staffing shortages, the said doctor would continue working in another province, Kamol said.
"We lack medical personnel, so he will have to keep working," Kamol said. "But he's very stressed about what happened."
Related stories: 
Forest Ranger Sacked For Poaching in His Own Forest
Wildlife Officials Hunt Poachers Who Shared Kills on Facebook