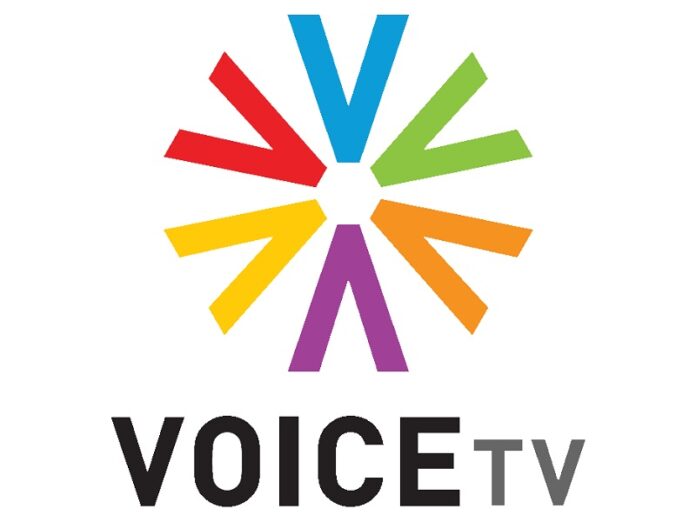 BANGKOK — Voice TV will be taken off the air entirely for a week starting at midnight Tuesday after broadcasting authorities suspended its license.
The National Broadcasting and Television Commission announced Monday it was suspending Voice TV from Tuesday through April 4 due to biased reporting in stories which are potentially damaging to the military regime.
"The reason we were suspended was due to the NBTC's claim that we have repeatedly committed violations that affect national security and have presented one-sided reports, of which we beg to differ," said Prateep Kongsib, the station's director of content and news. "This is because we believe opinion is not a threat to national security as long as it is factual."
He said existing legal measures were sufficient recourse for any issues with their broadcasts without resorting to censorship.
"If any distortion exists as claimed, there is a defamation law that can be used against us without resorting to special laws," Prateep added. "As to what measures and adjustments the station will take in order to reduce the risk while maintaining our stance, we will need to discuss that internally first."
The commission, who since the May 2014 coup has been empowered by the junta to suspend any program deemed a threat to national security – becoming a proxy for censorship – cited repeated unfair reports on four of the station's programs.
The reports in question concerned the extrajudicial killing of Chaiyaphum Pasae, a Lahu activist shot dead by a soldier at a checkpoint last week in Chiang Mai province. Another topic cited was the station's report on the seizure of an arms cache purportedly owned by fugitive redshirt Wutthipong Kotchathammakhun, aka Ko Tee.
Voice TV was founded by Panthongthae Shinawatra, the son of fugitive former Prime Minister Thaksin Shinawatra, whose influence the military continues trying to root out a dozen years after he was ousted in a coup.
It's not the first time Voice has been suspended. It was ordered off the air for a month right after the 2014 coup, and several programs have been suspended during the past year – most recently last month – as punishment by the commission.
Related stories:
Voice TV Deepens Self-Censorship by Cutting Political Coverage
Voice TV Pressured to Pull Pundits For Rattling Junta
Voice TV's 'Daily Dose' Ordered Off Air for Discussion of Courts & Military