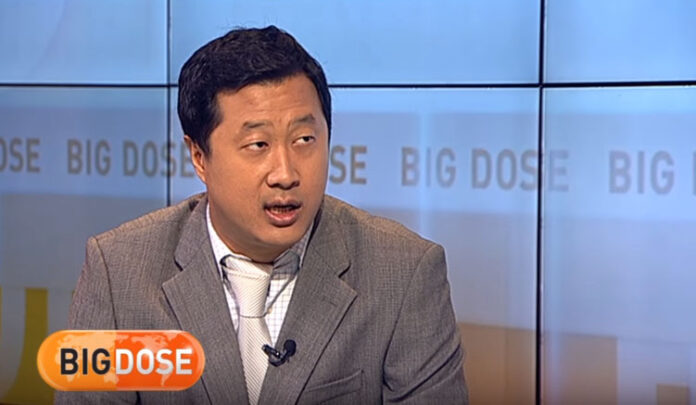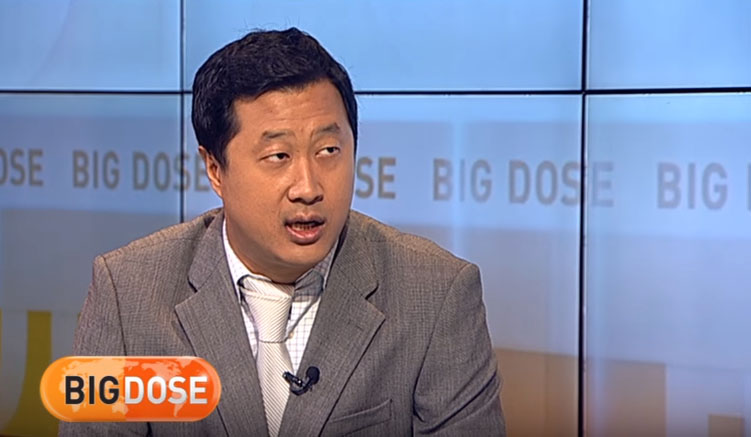 BANGKOK — Voice TV today pulled two well-known political commentators from programs it airs for 10 days beginning today under pressure from the military regime and telecommunications regulators.
An unnamed senior executive at the station offered to muzzle the two commentators to avoid harsher sanctions by the National Broadcasting and Telecommunications Commission, a state agency granted special powers last month to censor the media, according to Commissioner Supinya Klangnarong.
The station's news director took to Twitter to explain the rationale.
"We have to reduce the degree [of intensity] in order to survive under thes special circumstances," Prateep Kongsib, director of content and news Tweeted late Sunday night.
Supinya said the offer was extended by Voice TV on Monday morning to avoid a 50,000 baht fine and having two programs removed from the air for one week, which would affect advertising. When the board met today, she was the only to vote against punishing the station.
Last month, Gen. Prayuth used his absolute power to empower the commission to censor any media deemed a threat to national security and shield it from legal consequences for doing so. According to an outstanding junta order from 2014, security threats include anything defaming the monarchy, "insincere" criticism of the junta, or anything that might sway public opinion against it.
One of the issues raised about the two men, Supinya said, concerned their criticism of that absolute power Prayuth was granted under Article 44 of the junta's interim charter.
Supinya said Voice TV didn't violate any laws but that any criticism of the NCPO could therefore be construed as a violation of that.
Prateep told Khaosod English a face-to-face meeting recently took place between the station's management and representatives from the junta and commission.
"We are also awaiting to see today if there will be any additional orders beyond taking the two off the air," Prateep said Monday.
The host suspended from broadcasting is Nattakorn Devakula, the son of former Deputy Prime Minister Pridiyathorn Devakula. Pridiyathorn served a year in junta leader Prayuth Chan-ocha's cabinet following the 2014 coup.
Nattakorn won't appear on the Wake Up News and Tonight Thailand programs for 10 days. The other political commentator is Atukkit Sawangsuk, better known through his nom de plume of Bai Tong Haeng, who will not appear on any programs for 10 days.
Nattakorn replied to inquiries today saying he didn't want to comment in detail.
"I would rather stay quiet on it. Trying to cooperate with [the commission] to prevent further escalation of the conflicts," he wrote to a reporter. "But to sum it short, they are unhappy with commentary on political/divisive issues of most kinds."
He said they were trying to strike a balance between the situation and their professional obligations.
"We are trying to make sure not to upset any more higher-ups but maintain a standard of criticism," he said. "I still [do] the Daily Dose on air at 8pm and will return to Wake Up and Tonight Thailand on Friday, 25 August, after taking a 'breath,'" Nattakorn said.
Voice TV is owned by Panthongtae Shinawatra, the only son of ousted and fugitive former premier Thaksin Shinawatra, and was ordered to go dark for a month by the junta in the aftermath of the 2014 coup.
Prateep said pressures have been building for awhile.
"They claim that the two have negative attitudes towards the NPCO," said Prateep, in reference to the National Council for Peace and Order, the formal name of the junta. Prateep said Nattakorn has been warned before and has been brought in for "attitude adjustment" twice before.
The commission, meanwhile, is unhappy about the content and way Nattakorn has been explaining things recently, as well as his attitude, Prateep said, adding that Nattakorn urged the NBTC to be open minded.
As for Attukik, Prateep said it's an accumulation of his written work in other media as well, such as columns he writes for Khaosod.
Asked if the move means Voice TV must soften its editorial stance in order to survive, Prateep replied, "That's the signal they are sending."