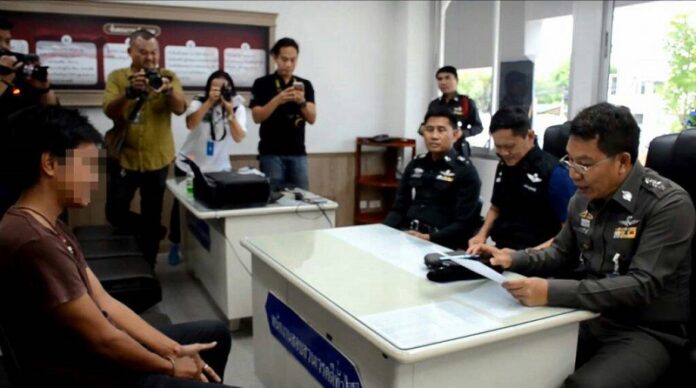 UDON THANI — A man was charged with filing a false police report Friday for trying to fool his wife into thinking he had been robbed after using the money to treat his secret lover.
Teerapong, 33, whose family name was withheld by police, called the 191 emergency hotline to report he had been robbed Friday in Udon Thani province.
Teerapong then proceeded to the Udon Thani city police station and filed a complaint. According to the man, six young men on three motorbikes came after him and forced him to stop his motorbike. The man said he was allegedly hit on the head with a glass bottle before the men made away with 17,300 baht in cash, his mobile phone, Buddhist amulets and his identity card.
Police found something was amiss upon examining his head and finding no trace of bruises or injuries.
After further interrogation, Teerapong confessed to having made the story up because he had used his hard-earned money to fete his secret lover but was fearful his wife would have beat him if she found out.
"The suspect was more fearful of his wife than police," said police Col. Chawit Srichan, deputy head of Udon Thani Police. "We would like to plead people not to file false complaints."
Chawit added that out of 900 to 1,000 calls each day in Udon Thani, police only an average of 15 are true complaints.
If found guilty, Teerapong faces up to three years in prison and a maximum fine of 6,000 baht under Article 173 of the Criminal Code.