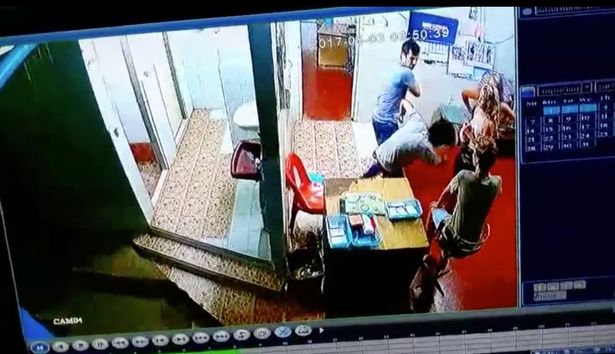 PHUKET — A 5,000 baht bounty has been set for a foreign man who was seen beating a toilet attendant in Phuket's nightlife district earlier this month.
While police said they have yet to receive a formal complaint over the assault, footage of which went viral on social media, the father of the young man assaulted offered the bounty on Wednesday and said he hopes social media users will help locate the perpetrator.
The father, who spoke to local media without giving his name, said the incident took place May 3 at a toilet facility he owns on Bangla Street, a popular red-light area on Phuket.
Although the victim was widely reported to be 10, the man said his son is 19. He described the attacker as a male white tourist. The attacker refused to pay 10 baht for the toilet, which led to an argument between him and the toilet attendant, the father said.
In the video of the incident, the attacker is seen punching the victim several times, sending the attendant scurrying away.
A reward of 5,000 baht will be paid to anyone with information leading to the man's identity and location, the father added.
Jessada Saengsuree, deputy head of Patong police station, said his force has not received any criminal complaint over the assault, but investigators are trying to identify the attacker.
"Investigative work is already proceeding," Lt. Col. Jessada said.