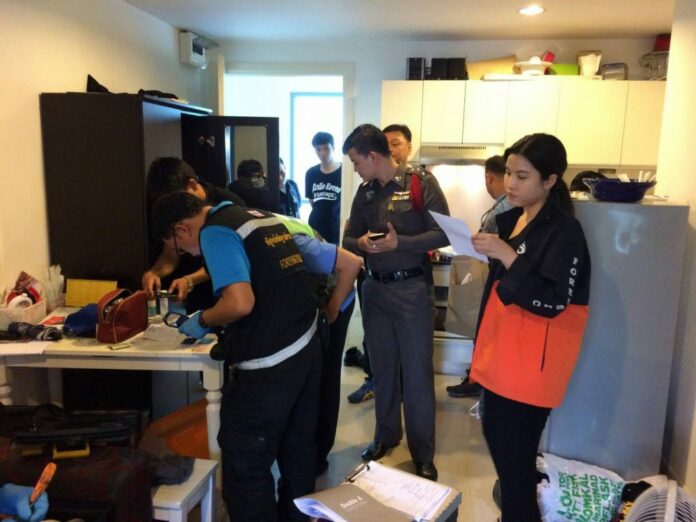 BANGKOK — A Swedish national fell to his death and came crashing down into a neighbor's living room in Bangkok's Phaya Thai district early Friday morning.
The man plunged from his condominium balcony and through the roof of a neighboring home to land in its living room. Police said they found medication used to treat mental conditions such as schizophrenia in his room but considered it premature to rule it an accident or suicide.
"Whether he jumped or fell, it's still unclear," Col. Nitiwat Saensing, Phaya Thai police chief, said by phone.
However, police had already ruled out foul play.
"There was no sign of a fight or struggle in his room," he said.
Nitiwat said police received a call about the foreigner's death at about 3am from the resident who discovered his body in the living room. The deceased lived alone at the Silk Sanampao condominium building, according to the officer.
Police said they were contacting the Swedish embassy to alert them about the incident, Nitiwat said. Khaosod English is withholding his identity until there is time for his next of kin to be notified.
He said police found Olanzapine as well as a letter in the man's room, but added that further investigation was needed and did not elaborate on the contents of the letter.