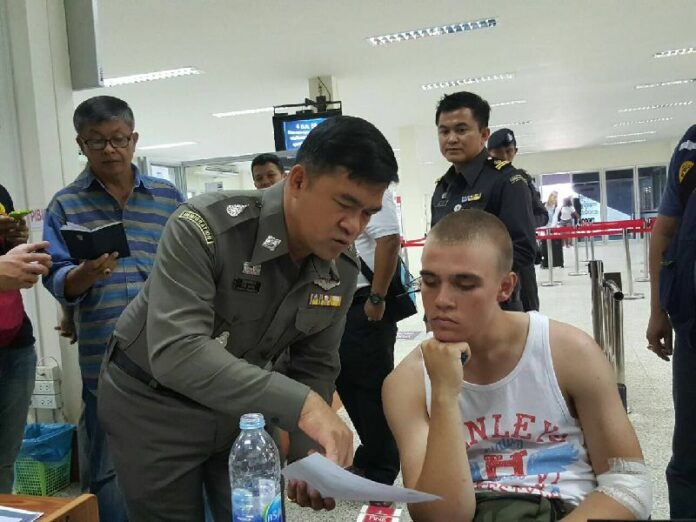 BANGKOK — An Australian man and Thai woman arrested for allegedly running a drug trafficking ring are linked to an American convicted of murdering an Aussie underworld figure two years ago, police said Tuesday.
The two suspects – Joshua Cook and his wife Kanyarat Vetchpitak – arrested last night at one of Bangkok's airports have been fingered by Tyler Gerard, 23 of the United States, as key players in a trafficking operation run out of Pattaya. Police said the two are key players in the transnational drug trade.
"These three individuals are considered ringleaders and part of a transnational drug network that has cells around the world," Lt. Gen. Veerapong Chuengphakdi, the officer in charge of the case, said Tuesday.
Apart from Gerard, the other suspects are Cook and Kanyarat. They are being held at the Nongprue Police Station in Bangkok.
Police said the investigation began in 2015 after Australian national Wayne Schneider was abducted and executed by Tyler and another Australian in Pattaya. Both Australians – Schneider and 28-year-old Antonio Bagnato, were members of the Hells Angels, an international biker gang that rose to fame during the 1960s and is now considered a criminal enterprise by the United States.
Tyler, a US citizen, was convicted in January and sentenced to three years in prison for his role in abducting and murdering Schneider. Bagnato received the death penalty.
While Tyler has been serving his sentence, police learned about his alleged drug-running partners, Cook and Kanyarat, according to Lt. Gen. Thanitsak Thiraswadi.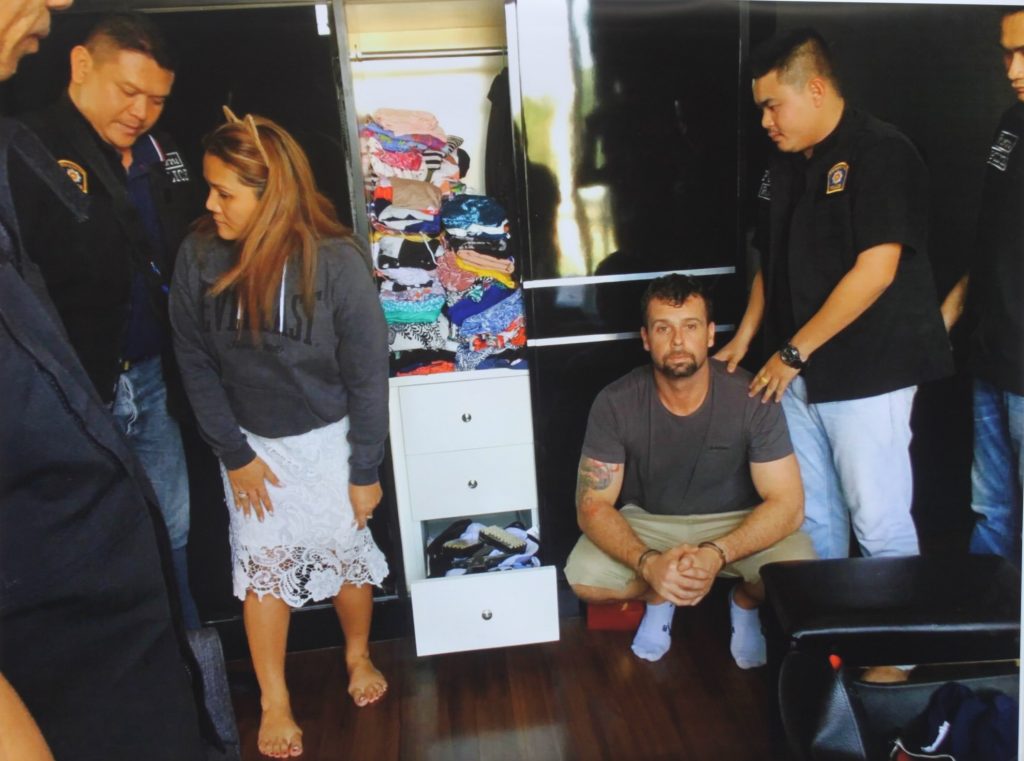 Police soon gathered information, applied for warrants Saturday and arrested the pair at Suvarnabhumi Airport on Monday night, Thanitsak said. He added that they could not have done so earlier because Cook and Kanyarat were outside the country.
"We knew that both the dead and the living were involved in drugs," Thanitsak said. "But I cannot yet speak publicly about all the details."
The information confirms suspicions that Wayne was murdered in a business dispute, he said. Police said that Wayne was killed after threatening to report his partners to the authorities when an expected shipment of meth did not arrive to Thailand.
As part of the investigation, police have seized properties and vehicles in Pattaya belonging to Cook and Kanyarat, which were said to be worth over 30 million baht.
Related stories:
Missing Former Hells Angel Biker Found Buried in Jungle
Thailand Sentences Australian to Death for Drug Killing