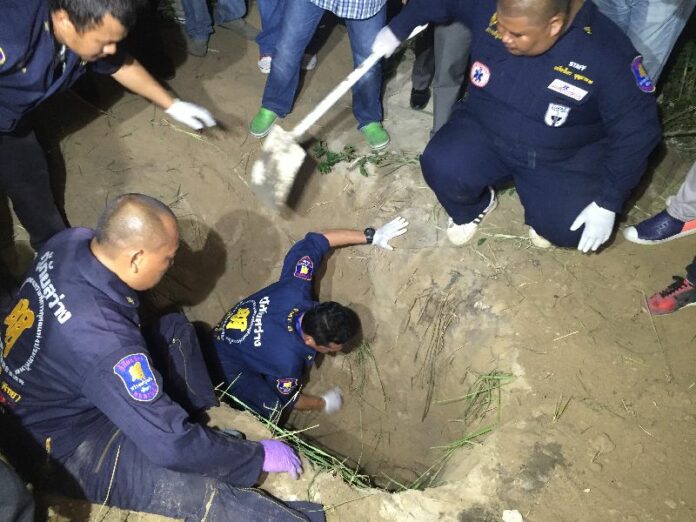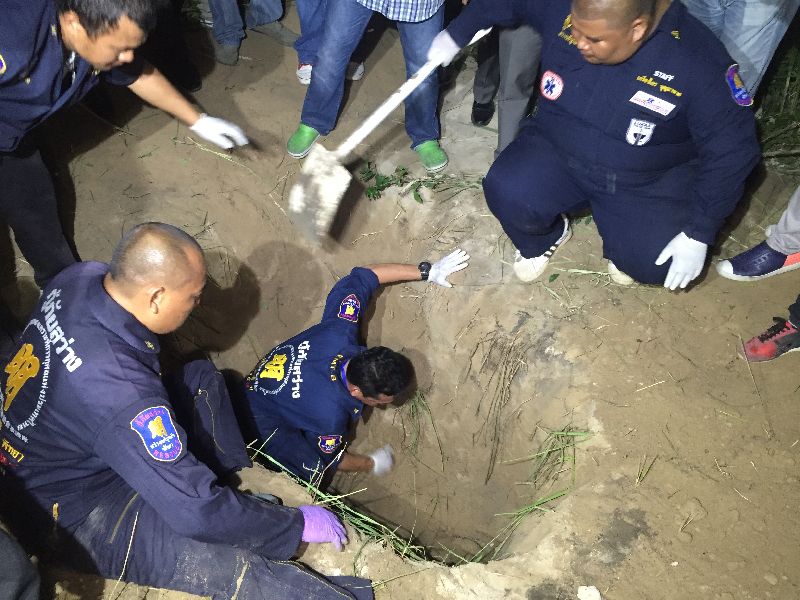 PATTAYA — A missing former member of the Australian Hells Angels motorcycle gang was found buried early this morning.
Pattaya police found the naked body of 38-year-old Wayne Schneider buried about one-meter deep in the jungle 100 meters away from a Sattahip district road just after midnight. The ex-biker, who also owned a fitness business in Australia, was last seen in the early hours of Monday being beaten unconscious and abducted, and police suspect the involvement of an Australian gang.
Police suspect the gang rented the white truck used to abduct Schneider from a rental service in Pattaya. They tracked down the truck parked to a spot along the road, where tracks from the vehicle led them about 100 meters into the trees to where officers found his body.
Schneider's body was found with severe head trauma and a broken neck, suggesting he was severely beaten before being buried.
Two security guards at Scheider's residence, the Jomtien Park Villas, told Pattaya police on Monday they heard a cry for help. When they arrived, they reportedly saw Schneider being beaten by five foreign men wearing black face masks who then escaped with his unconscious body. Blood and bullets were found at the scene of the kidnapping.
Police said Schneider had been in Pattaya for a month and paid 130,000 baht for a six-month deposit to rent a house.
A court-approved warrant has been issued for a 27-year-old Antonio Bagnato, also of Australia, who was drinking with Schneider the night prior to his abduction. Police said Bagnato was also a former Hells Angels member.
Schneider had a criminal record back home in Australia, according to the Sydney Morning Herald, where he had been convicted for trafficking narcotics.